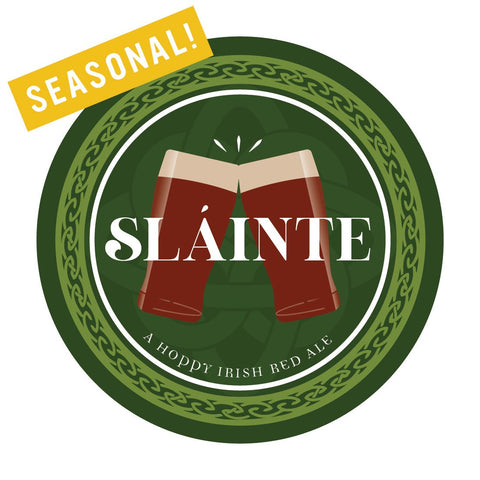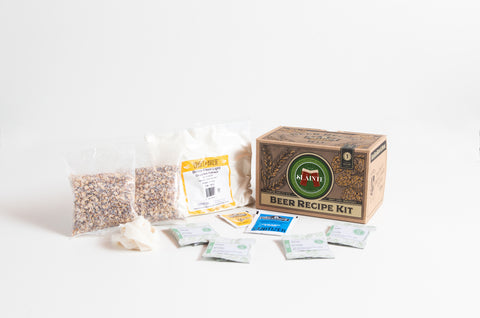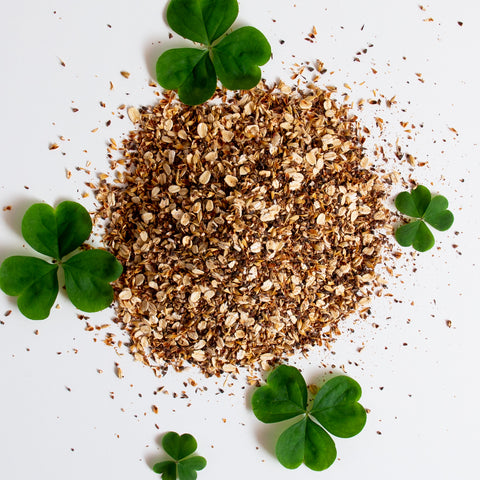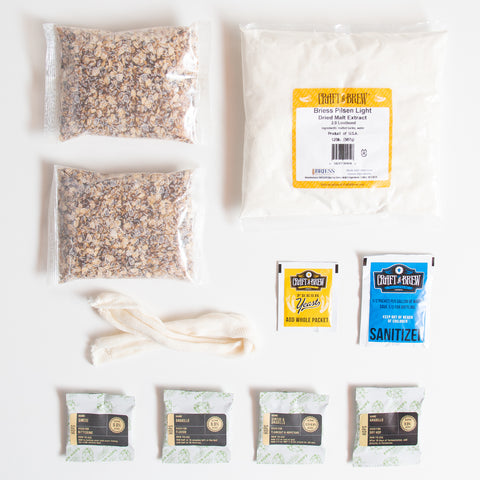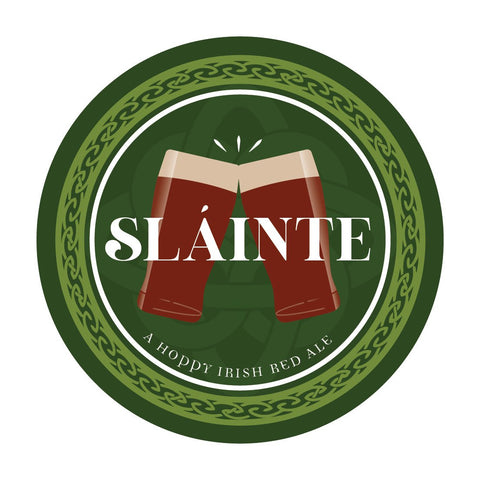 Sláinte Hoppy Irish Red Beer Recipe Kit
Sláinte (Irish for "cheers" or "health") is a seasonal hoppy Irish Red Ale. It's available for a limited time each year ahead of St. Patrick's Day! Brew this one soon to enjoy on March 17.
This hoppy Irish Red Ale is dosed 6 times with citrusy, piney Simcoe hops & flowery, tropical Amarillo hops. There's even a dry hop addition! It's fermented with an English Ale yeast strain for a floral, fruity finish. The foundation of this beer is its generous & distinctive grain bill, which gives this Irish Red its copper color, sharp flavor and foamy head. This Irish Red is smooth & full bodied - you'll taste a touch of coffee roast, dryness & biscuity flavor.
Round out your St. Patrick's Day tap list with our
Irish Dry Stout
or our
Hard Cider
.
WHAT'S IN THE BOX?
This 1-gallon recipe kit includes all the ingredients to brew your own "Sláinte" Hoppy Irish Red Ale:
1.25 lb Dry Malt Extract
Simcoe (Bittering) Hops Packet
Amarillo (Flavor) Hops Packet
Simcoe & Amarillo (Flameout & Hopstand) Hops Packet
Amarillo (Dry Hop) Hops Packet
6.4 Oz Specialty Grains: Caramunich 1, Fawcett Medium Crystal, Flaked Oats & Roasted Barley.
Grain Steeping Bag
Fruity Ale Yeast Packet
Sanitizer Packet
Looking for the 5 gallon recipe?
What Are The Brewers' Saying