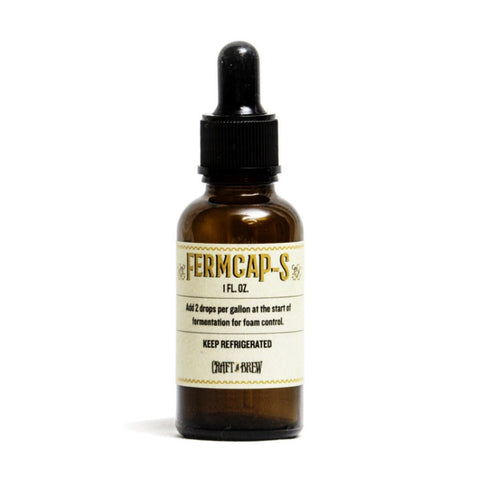 Fermcap-S (Foam Control)
Messy beer fermentation got you down? Fermcap S Foam Control to the rescue! A few drops of this specially formulated anti-foam agent on brew day helps reduce the risk of boil overs. A few drops at the start of fermentation helps reduce messy blow-off and overflow.
Fermcap S foam control is a perfect companion to The Catalyst Fermentation System or any fermenter with more limited head space. Fermcap S reduces surface tension to prevent foam from forming. This anti-foam agent settles out during fermentation, just like yeast and sediment, so it will not impact your finished beer flavor, appearance or head retention.
This effective solution is packaged in a 1 oz amber glass vial with a dropper for consistent application. Use 2 drops per gallon of beer. Keep refrigerated before & between use for best results.
What Are The Brewers' Saying