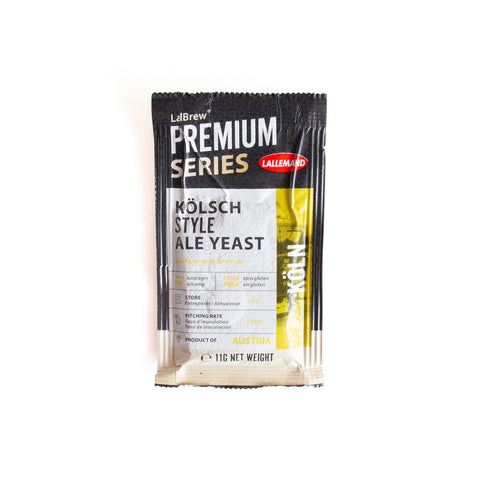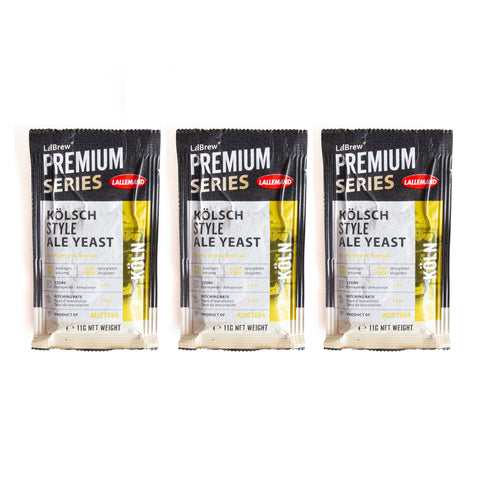 LalBrew Koln Kolsch Ale Yeast
Looking for extra yeast for homebrewing beer? Try Lallemand LalBrew Koln Kolsch Ale Yeast, the perfect strain for fermenting a traditional German Kölsch or other neutral ales. 
Koln is notably neutral in character with subtle fruity esters. It's perfect for crafting crushable, thirst quenching beers.
LalBrew Koln Kolsch Ale Yeast thrives in a fermentation temperature range of 59 - 77ºF. For the most neutral finish, ferment at cooler temperatures. For more fruit-forward yeast finish, ferment at warmer temperatures.
This active dry yeast does not require hydration or a yeast starter to begin fermentation. This 11g packet treats a 5 gallon batch of beer.
How To Use LalBrew Koln Kolsch Ale Yeast When Brewing 5 Gallons Of Beer:
Ensure wort is chilled to 75ºF or below.
Pitch entire packet & aerate for a full minute to begin fermentation.
What Are The Brewers' Saying