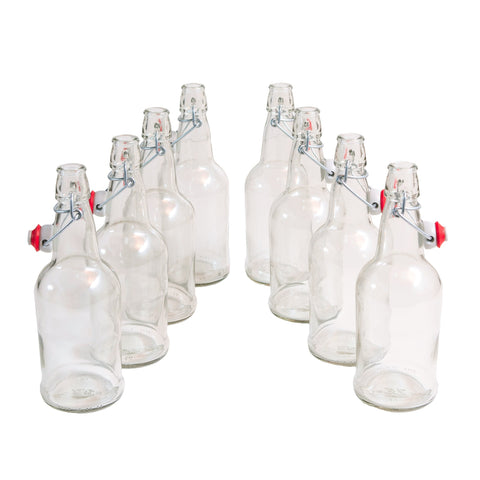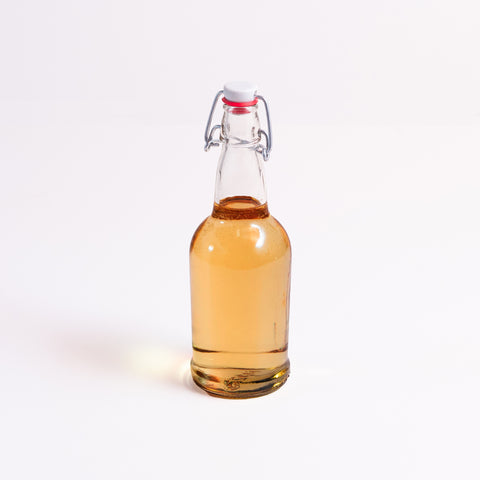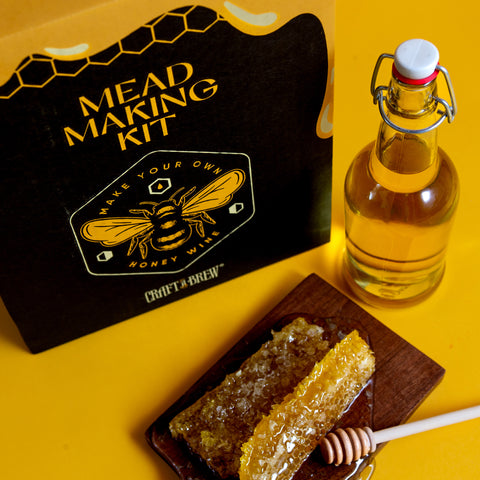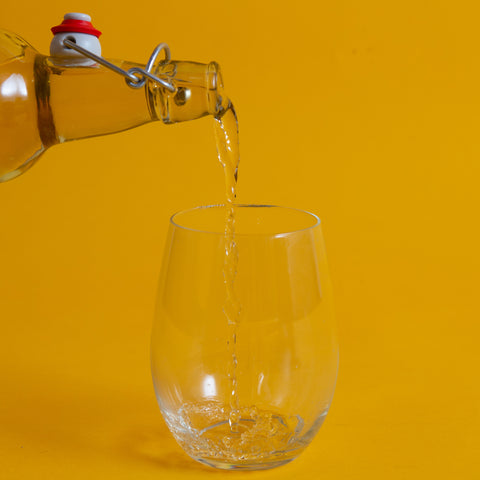 Mead Bottling Kit
Need bottles for mead? Our Mead Bottling Kit comes with everything you need to bottle & age your homemade mead. These swing-top style bottles for mead making are resealable and reusable. No bottle caps or capping tool required, which means less clutter and less effort!
Check out our blog for carbonation & bottling tips!
What's included?
- Eight 16 oz glass swing-top bottles
- Eight heavy gauge wire mechanisms with strong molded caps & replaceable rubber seals
This Mead Bottling Kit is designed to be used with our 1 gallon Mead Making Kit, but can be used to bottle your homemade Kombucha, Beer, Hard Cider or Hard Seltzer. Whenever using clear bottles with homebrewed beer or hard cider, be sure to store filled bottles in the dark to avoid "light strike "from harmful UV rays (this is also known as "skunking").

How To Assemble your bottles
How To Disassemble your bottles
What Are The Brewers' Saying