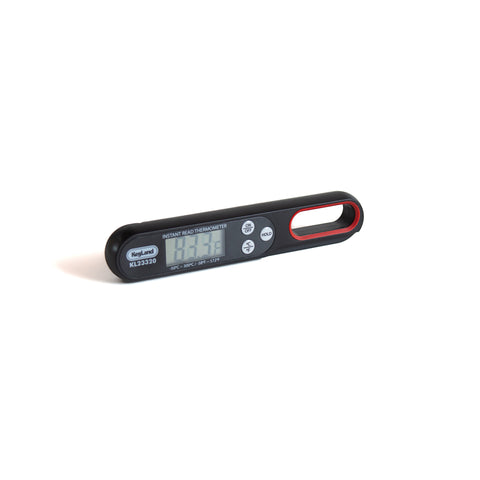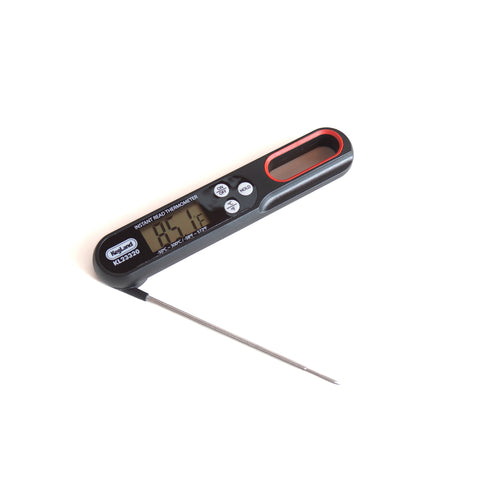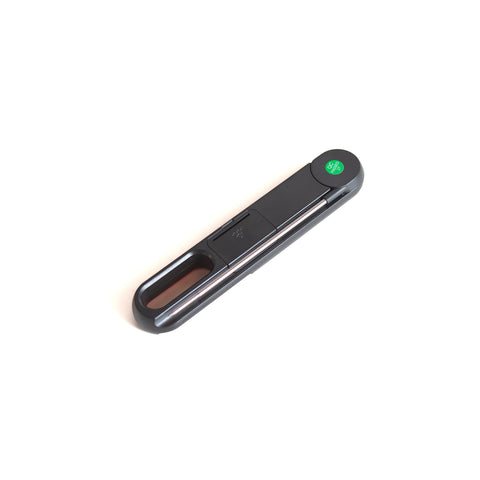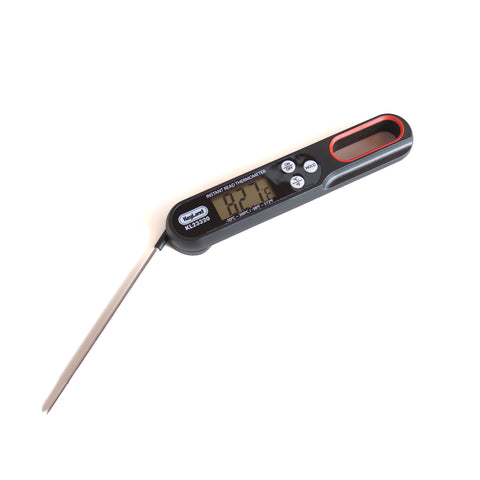 Digital Brewing Thermometer
A digital brewing thermometer helps you brew the best possible beers at home. It's important to monitor & closely maintain temperatures throughout the beer making process. This handy digital brewing thermometer is compact and foldable - it provides instant readings for fast-paced brew days.
This digital brewing thermometer reads both Fahrenheit and Celsius. Use thermometer to monitor temperatures when steeping grains, mashing, chilling wort for yeast & more. A durable & compact alternative to the glass laboratory thermometer included in our 1 gallon home beer brewing kits.
Features:
- measures -58 °F to 572 °F (-50 °C to 300 °C)
- AG13 button battery 
- display resolution: 0.1°C
- temperature error: ~1°C
- "Hold" temperature function
- instant read
What Are The Brewers' Saying