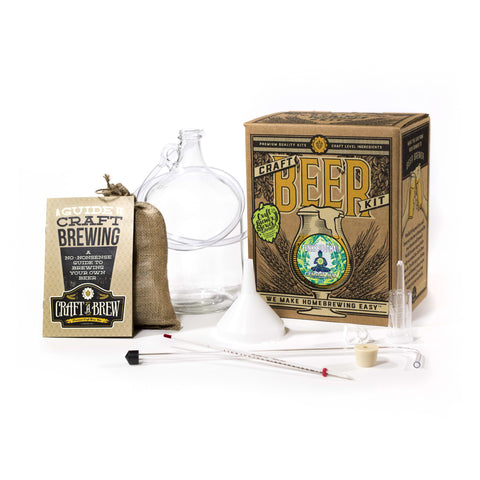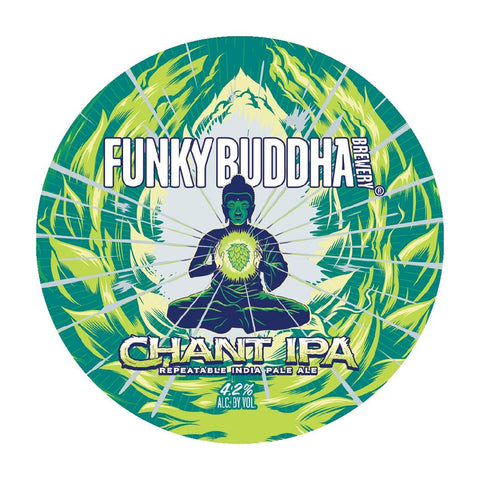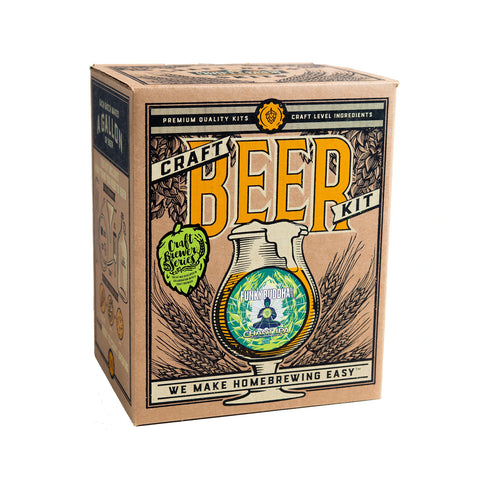 Funky Buddha Chant IPA Beer Making Kit
From our Craft Brewer's series, we've collaborated with Florida's own Funky Buddha Brewery to create this Funky Buddha Chant IPA Beer Making Kit.
Clocking in at just 99 calories & 4.2% ABV, Chant IPA is supremely crushable without sacrificing tropical hop flavor. Every crisp sip is bursting with mango, peach & citrus notes from generous amounts of Mosaic & Citra hops.
How do we do it? Post-boil hop additions & dry hopping draw juicy flavor from Citra & Mosaic, leaving bitterness behind, while amylase enzyme helps convert starches into fermentable sugars to reduce calories & ABV.
With this 1 gallon Funky Buddha Chant home beer brewing kit, you can become the head brewer in your own home, and enjoy this Florida brew no matter where you live!
Funky Buddha Chant IPA Specs
What's Inside the Funky Buddha Chant IPA Beer Making Kit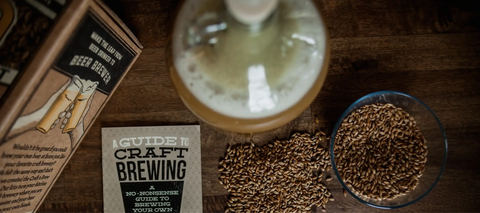 Brew Your Own Funky Buddha Chant IPA

Our Guide To Craft Brewing
A step by step guide to brewing, fermenting & bottling your beer.
What Our Brewers' Are Saying