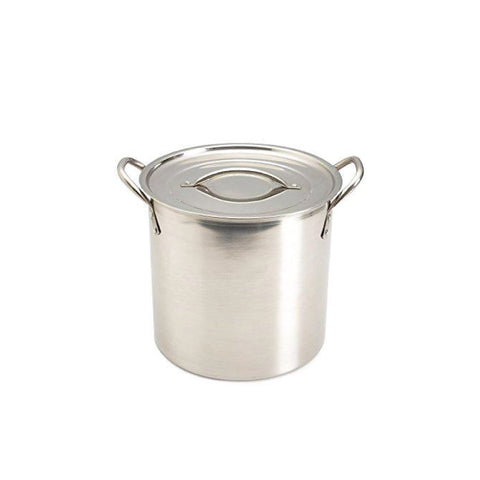 2 Gallon Brew Kettle
Our 100% Stainless Steel Two Gallon Beer Brewing Kettle is perfect for our one gallon batches with plenty of headspace to prevent spillage and boil overs. This simple, straight forward two gallon brew kettle is just what you need to do full volume boils.
Note: this beer brewing kettle is made of non-magnetic stainless steel. It is not compatible with induction cooktops, which require magnetic  stainless steel.
What Are The Brewers' Saying