Every great beer needs a great toast. What toast will you give when you sample your freshly brewed beer from one of our home beer brewing kits? Here are some of our favorites dedicated to the bubbly brew that we all love so much.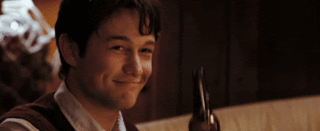 Be one who drinks the finest of ales. Every day without fail. Even when you have drank enough, Remember that ale is wonderful stuff.
- Source Unknown
Mother's in the kitchen washing out the jugs, Sister's in the pantry bottling the suds, Father's in the cellar mixin' up the hops, Johnny's on the front porch watchin' for the cops.     
- Prohibition song
Here's to a long life and a merry one. A quick death and an easy one. A pretty girl and an honest one. A cold beer-and another one!    
- Old Irish toast
Here's to the man who drinks strong ale, and goes to bed quite mellow. Lives as he ought to live, and dies a jolly good fellow.
- Parody on toast from "The Blood Brother"
I wish you a Merry Christmas And a Happy New Year A pocket full of money And a cellar full of beer!
- Irish toast
Champagne costs too much, Whiskey's too rough, Vodka puts big mouths in gear. This little refrain Should help to explain Why it's better to order a beer!
- Source Unknown
If all be true as we do think There are five reasons why we drink: Good beer, a Friend, or being Dry Or lest one should be, by and by … Or any other reason why!
-Henry Aldrich, Dean of Christ Church (@ 1620)
Let no man thirst for lack of Real Ale.
- Toast on a matchbook from Commonwealth Brewing, Massachusetts  
Let's drink the liquid of amber so bright; Let's drink the liquid with foam snowy white; Let's drink the liquid that brings all good cheer; Oh, where is the drink like old-fashioned beer?
- 19th Century Toast
In heaven there is no beer... That's why we drink ours here.
- Source Unknown
The toasts below are not specifically for beer, but we like them.  Plus, they are short and sweet so we can start drinking quicker. 
May our house always be too small to hold all of our friends.
- Myrtle Reed  
May you live all the days of your life.
- Jonathan Swift  
May we be happy and our enemies know it.
- Anonymous
To the holidays—all 365 of them.
- Source Unknown
Cheers!