Kombucha Kit
Kombucha is a fizzy fermented tea that's jam packed with probiotics & antioxidants. Make a gallon of sweet and tangy tea at home with our Kombucha Kit. Our Kombucha Kit includes everything you need to brew a gallon of booch right out of the box and is made with premium Humble Bumble Kombucha. One Kombucha brewing kit brews a lifetime supply, seriously! The SCOBY is included with each brewing kit and will ferment infinite batches of booch. Ready in just 2 weeks and four easy steps.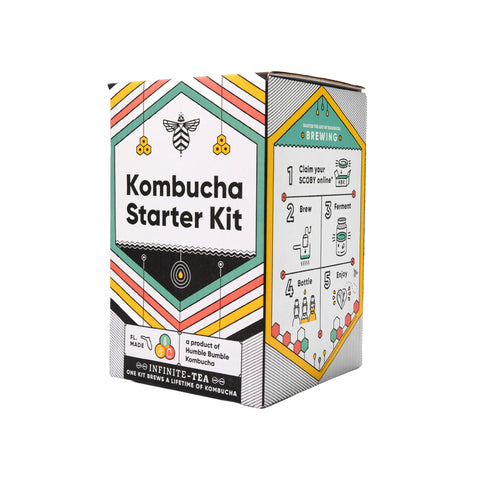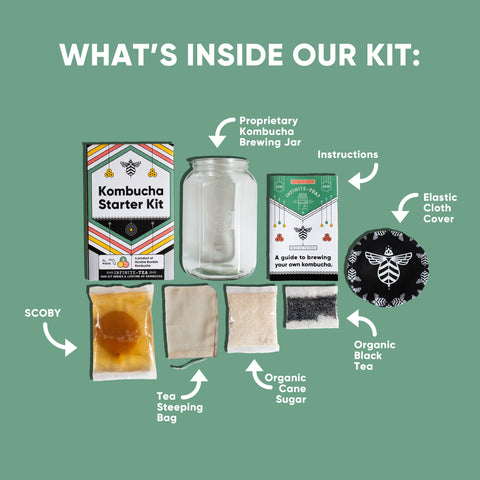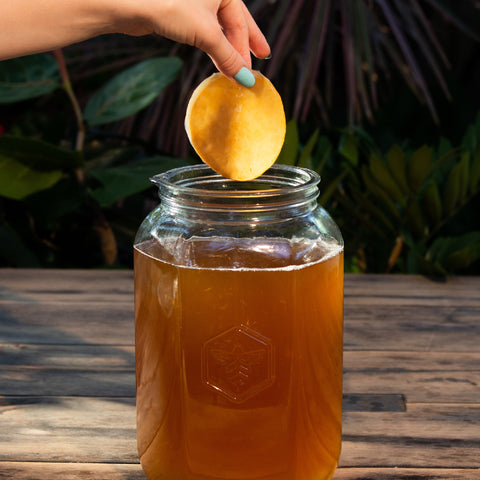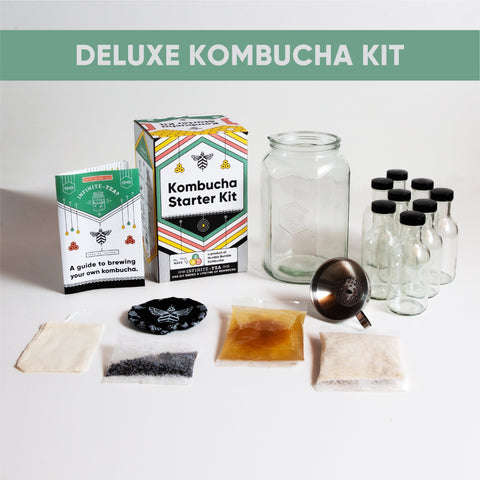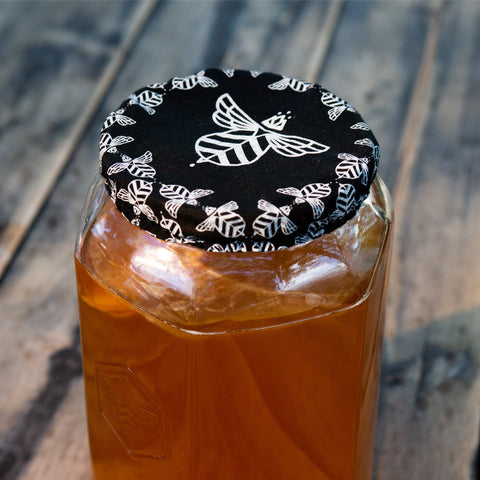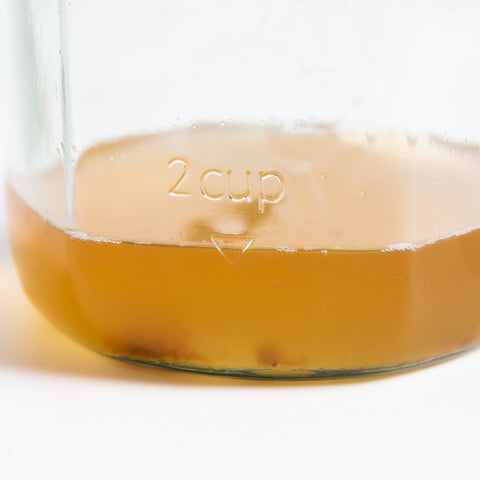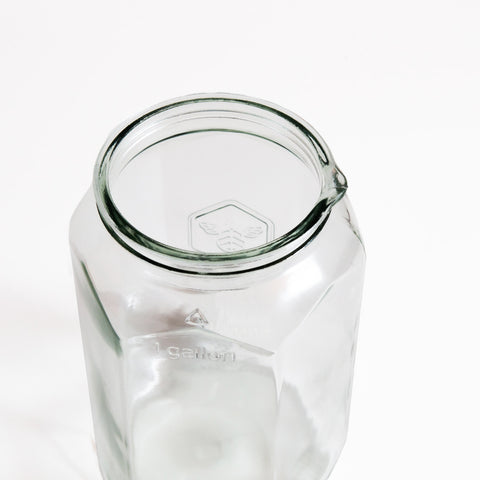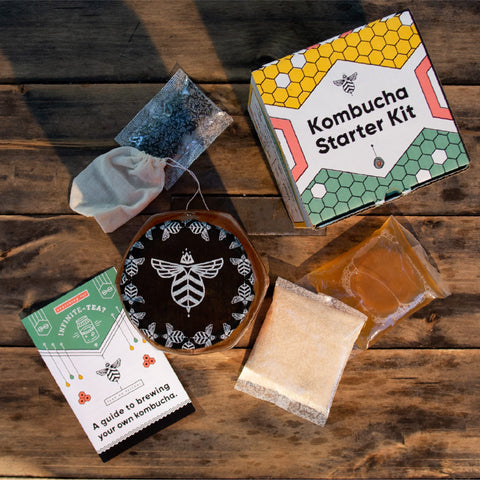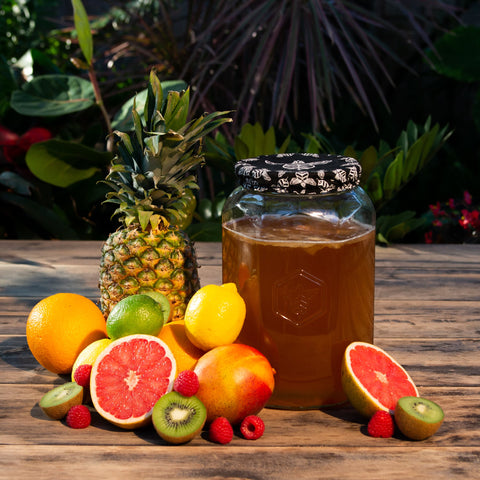 Kombucha Starter Kit
Everything you need to brew your own kombucha is in our easy starter kit. Your homebrewed booch is ready to drink in as little as 7 days. If you can make yourself a cup of tea, you can brew your own kombucha. Save money & have fun crafting your own kombucha flavors.
Shop Now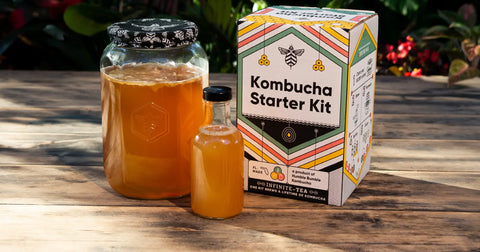 What's Inside The Kombucha Kit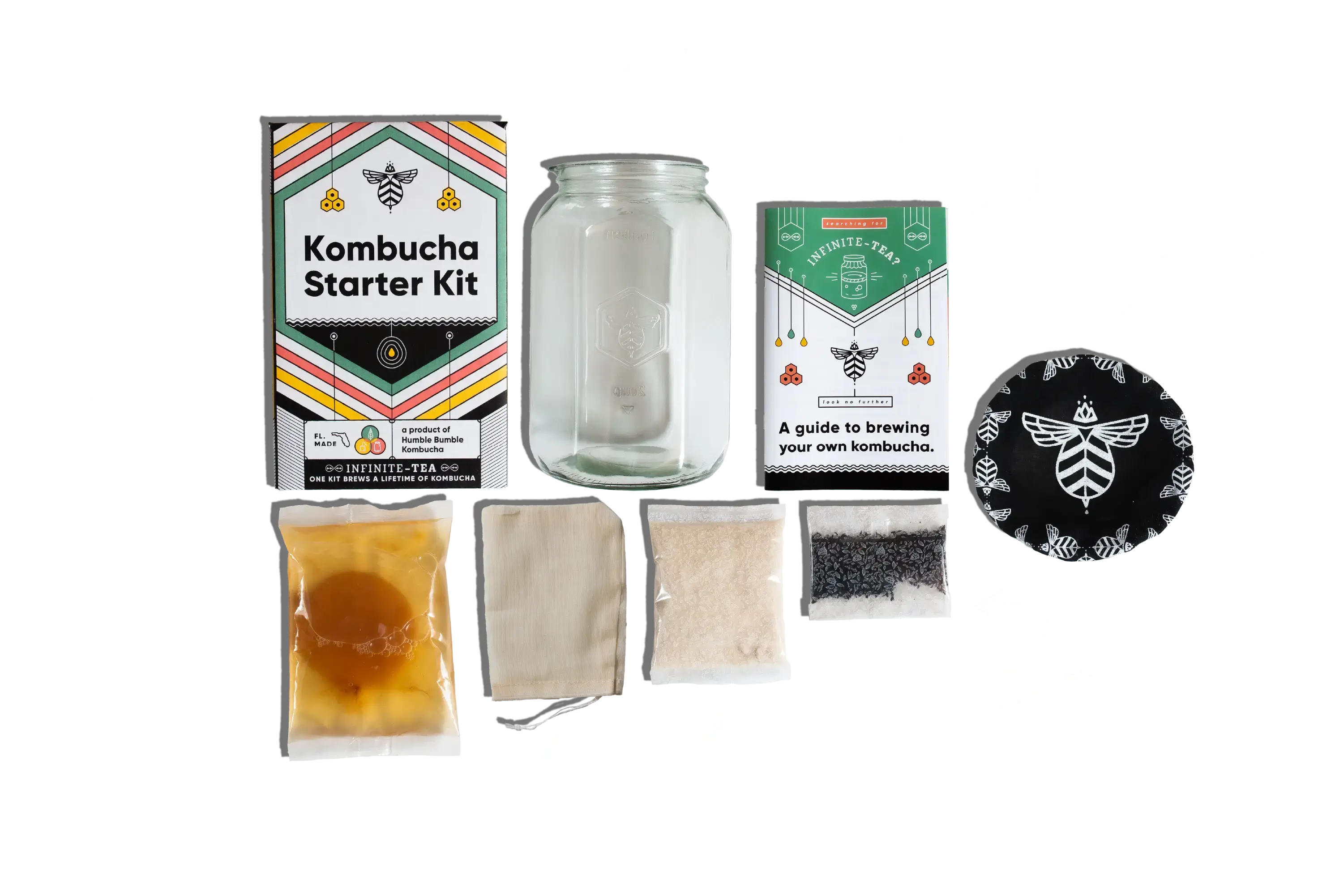 Our Guide to Brewing Kombucha
A user-friendly guide to homebrewed kombucha. Includes tips for choosing flavors, bottling & starting your next batch.
Already Have a Kombucha Kit & Still Need Your Scoby?
Redeem the claim code in your kit. We'll mail you a SCOBY free of charge.
Simply add a SCOBY to your cart.
At checkout, enter your unique claim code in the "Gift card or discount code" field.