Mead Making Kit
Perhaps THE original fermented beverage, mead is a "honey wine" made of honey, water & yeast. Our NEW Mead Making Kit is a celebration of farm to table pursuits with local honey as the centerpiece of this fermented drink. Making mead with our mead brew kit is simple - you bring the honey, we handle the rest.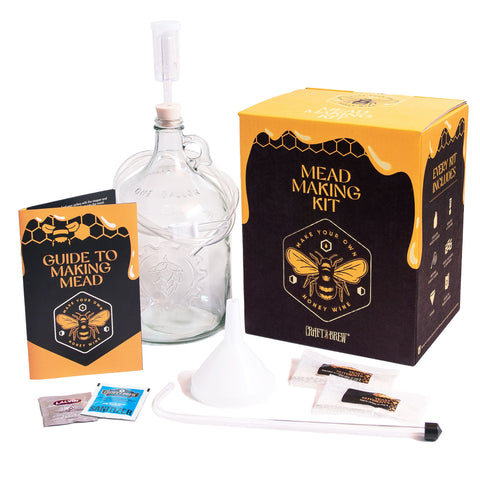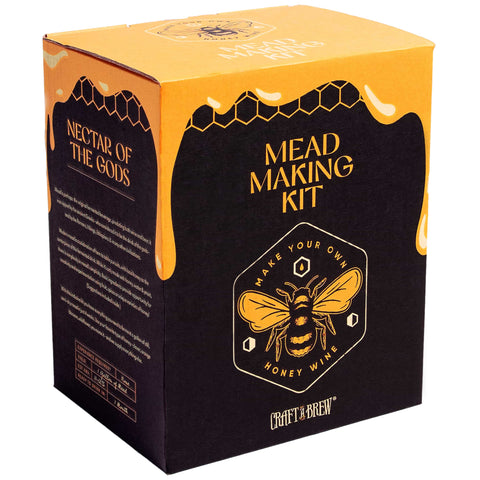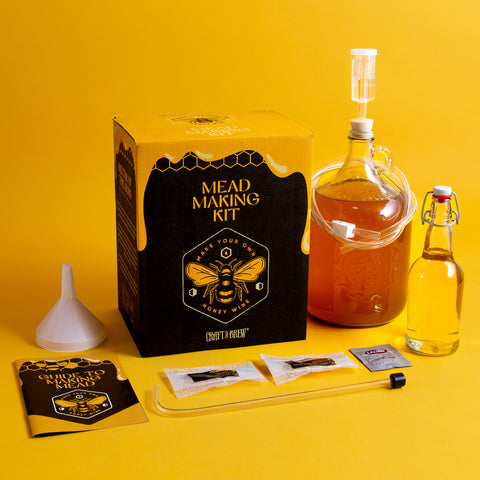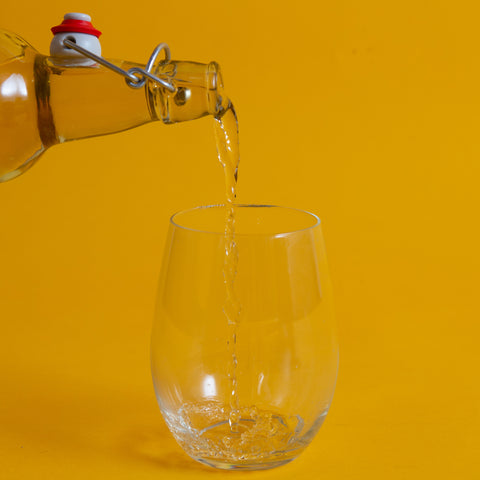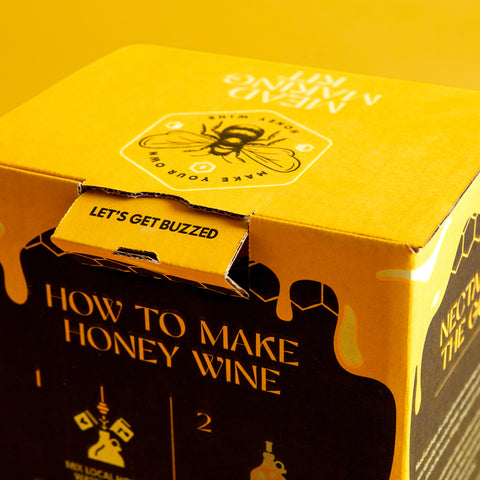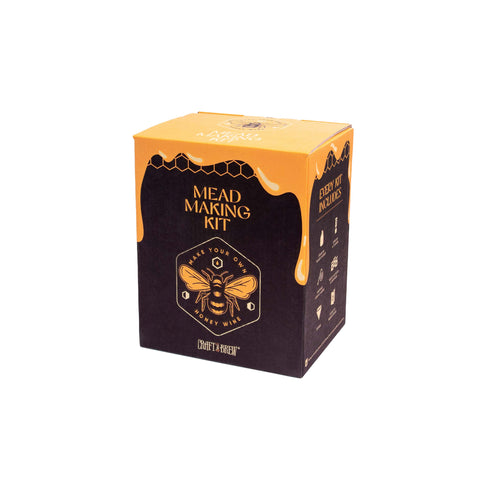 Mead Kit
Each batch of homemade mead is unique, reflecting the type of honey used, whether it's orange blossom, tupelo or wildflower. Each Mead Making Kit makes 1 gallon or 10 bottles.
Shop Now
Make Your Own Honey Wine
Our Mead Making Kit will help you connect with your inner Viking. Mead is made from honey, water and yeast. It is one of the oldest and simplest fermented beverages. Our Mead Making Kit produces a gallon of semi-dry honey wine. You can customize your mead by backsweetening it or adding fruit. Our Mead Making Kit plus your favorite local honey is all you need to start. Try one of our quality honey bottles to begin.
Easy Process, Tasty Results
Our Guide to Making Mead
A step by step guide to fermenting and bottling your mead. Includes tips for making a sweet mead, a Melomel or a Cyser.