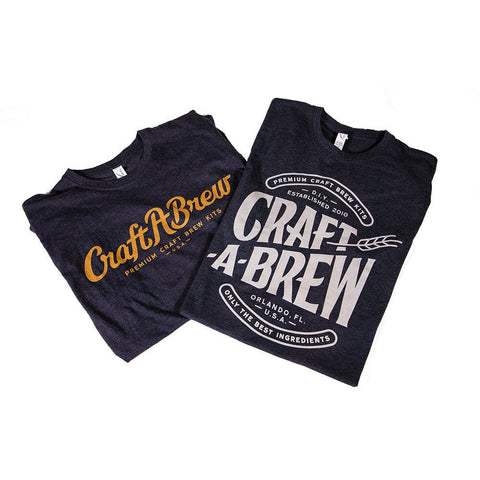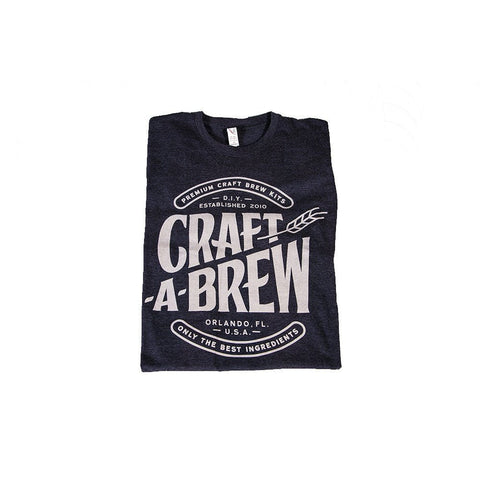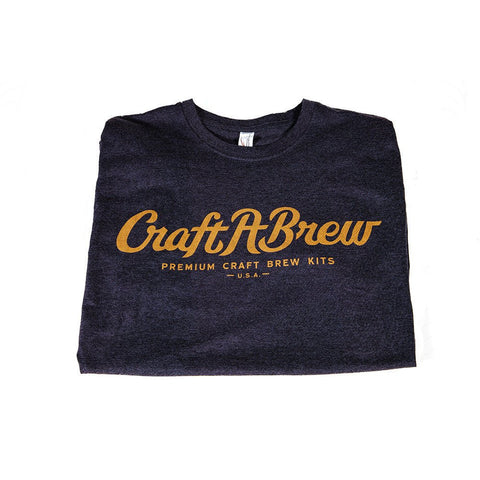 Craft A Brew T-Shirt
Let 'em know you brew your own beer with our super soft brewing t-shirt! Available in 2 designs, our Craft a Brew t-shirt features 2 versions of our logo printed on a deep gray heather shirt. Lightweight enough to be your go-to brewing t-shirt (for those days spent over a hot brew kettle). Stylish enough to wear on your next brewery tour (because you gotta let the head brewer know that you've brewed your own beer, too). Now all that's left to do is choose which Craft a Brew t-shirt you want: our streamlined goldenrod logo or our gray emblem logo.
Designs by Clark Orr
*When determining which fit is right for you, please note that the chest width is measured from one inch below the under arm, across the chest from seam to seam, and body length is measured from the top of the shoulder, to the bottom of the shirt seam.
What Are The Brewers' Saying