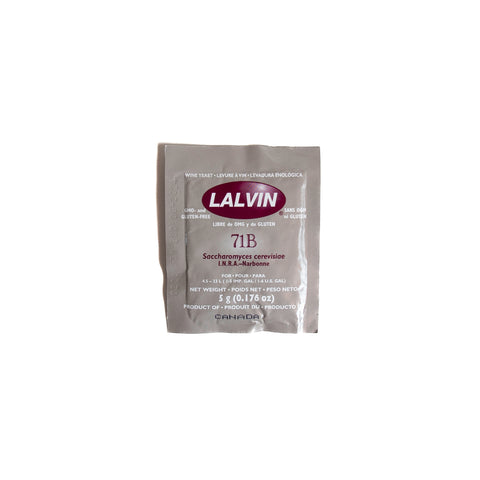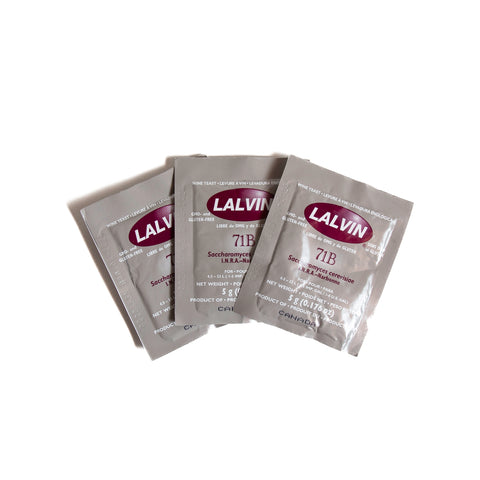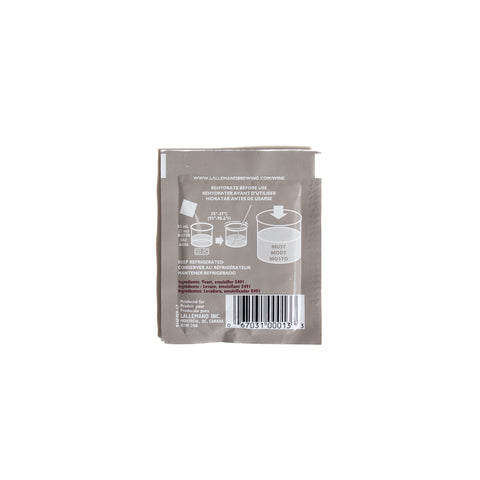 Lalvin 71B Wine Yeast
Looking for extra yeast for making wine? Try Lalvin 71B Yeast, perfect for fermenting fresh, smooth, fruity and easy drinking wines. Use it for red wine, white wine, rosé or fruit ciders.
Lalvin 71B Yeast has a short lag phase, meaning that fermentation is quick to start. This yeast is known for producing high levels of esters for enhanced fruity aroma in your wine.
Its ability to consume & neutralize "sour" malic acid makes 71B yeast ideal for creating smoother wines. This strain's alcohol tolerance allows you to craft wines up to 14% ABV. 
This packet of active dry yeast ferments a 1 - 6 gallon batch of wine or fruit cider. Lalvin recommends rehydrating yeast in 50 mL of water for 20 minutes before pitching. 
What Are The Brewers' Saying