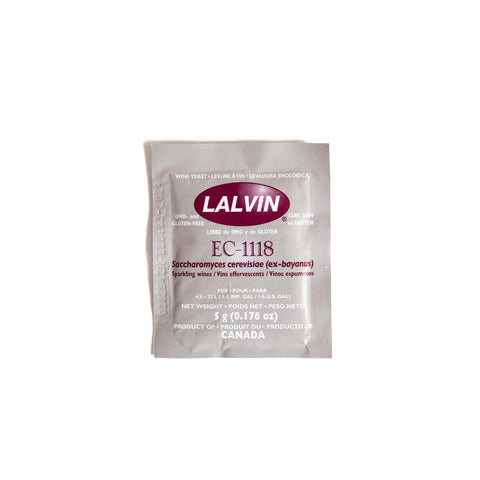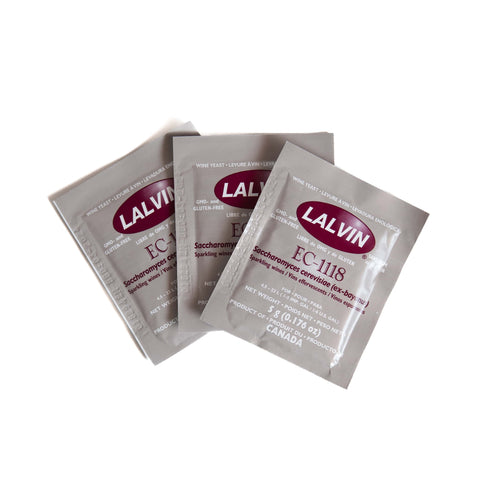 Lalvin EC-1118 Wine Yeast
Looking for extra yeast for homebrewing hard seltzer? Try Lalvin EC-1118 Yeast, a strain used for hard seltzers, hard ciders and sparkling wines, like Champagne.
This is the same yeast packet included in our Hard Seltzer Kit. Use this strain to ferment your own hard seltzers, hard ciders or wine!

Lalvin EC-1118 Yeast is favored for its reliable, quick fermentation and low foam production. It's also quite flexible, thriving in cool or warm fermentation temperatures: 50 - 86°F!

EC1118 is a neutral yeast strain that contributes very little flavor, aroma or esters to the finished product. It flocculates well, meaning the yeast sediments & settles nicely, leaving seltzer, cider or wine clearer after fermentation is complete.

Each packet of Lalvin EC1118 contains 5g of yeast, which will treat a 5 gallon batch. If fermenting a 1 gallon batch use only 1/4 of the packet. This active dry yeast strain does not require hydration or a yeast starter to begin fermentation.
What Are The Brewers' Saying