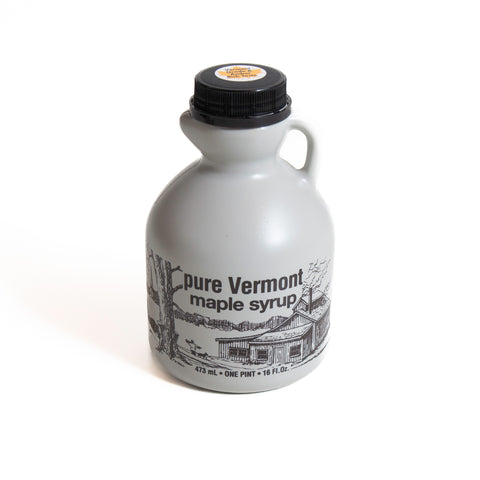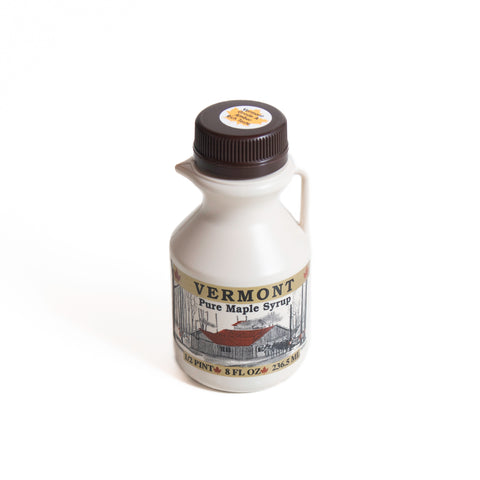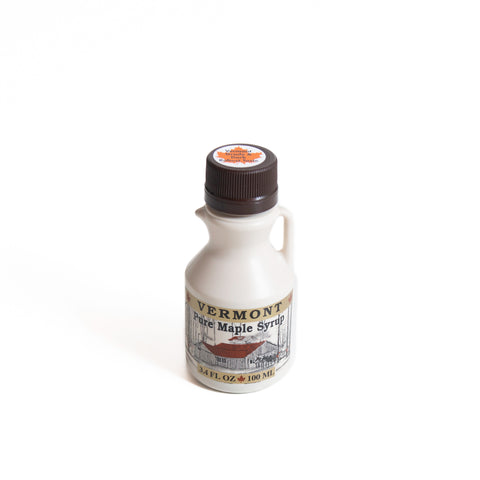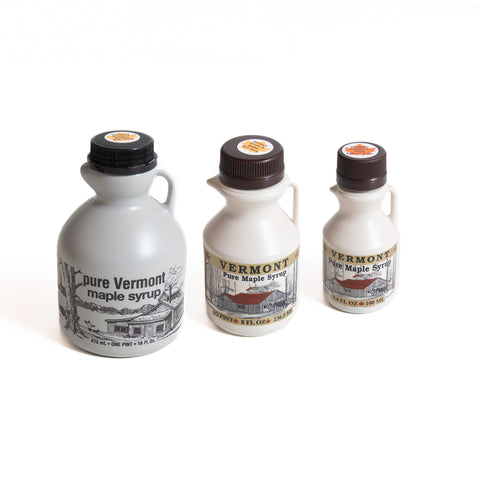 Vermont Maple Syrup
Our Vermont Maple Syrup is a versatile ingredient for brewing beer. It's a fully fermentable sugar, so it provides an ABV boost while also adding delicious flavor & aroma.
Because it's quite sweet, it's best to use maple syrup AKA homebrew syrup for brewing beer styles that are malt-forward or lightly hopped beers like our Dry Irish Stout, Chocolate Milk Stout or Brown Ale.
Available in mini 3.4 oz bottles, half pint (8 oz) bottles or 1 pint (16 oz) jugs. 3.4 oz of Maple Syrup will treat a gallon of beer. 1 pint can treat a 5 gallon batch or multiple smaller batches.
How To Use Maple Syrup For Brewing Beer: After 5 days of fermentation, add (3.4 oz per gallon) directly to the carboy, swirl the carboy to rouse the yeast. Wait a full 3 weeks from brew day before bottling. The yeast will need this additional time to ferment the added sugar from the syrup.
Not only can you use homebrew syrup for brewing beer, but you can use it as priming sugar to carbonate your beer in bottles (instead of priming sugar or dextrose). Not only will the sugar fuel carbonation in bottles, but it'll contribute extra maple aroma. 
Because it's 100% fermentable, the added sugar may thin out the mouthfeel. Boost the body with maltodextrin added on brew day.
Use in combination with coffee beans for a breakfast inspired brew. Use with 

oak chips

for a woodsy brew or with 

seasonal mulling spices

 for a wintery holiday beer.
What Are The Brewers' Saying