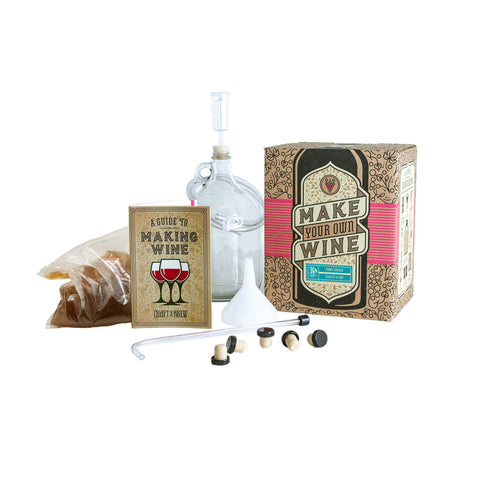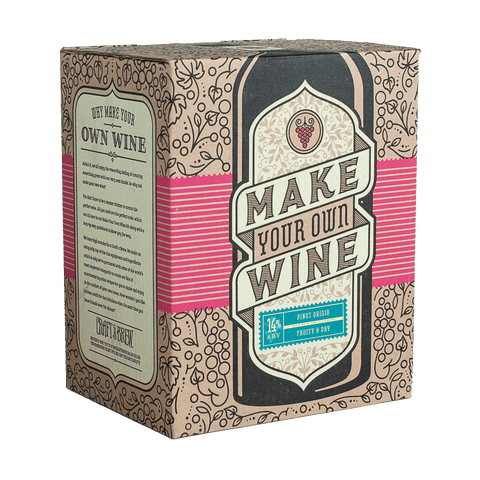 Pinot Grigio Wine Kit
The Italians have their own way with the Pinot Gris grape variety, and in the process they create a special magic with it that's unmatched elsewhere in the wine world. Though dry in character and with a pleasant zip of acidity, this Pinot Grigio shows off a pleasant floral fragrance and tremendous fruit flavors.
What's Inside the Pinot Grigio Wine Kit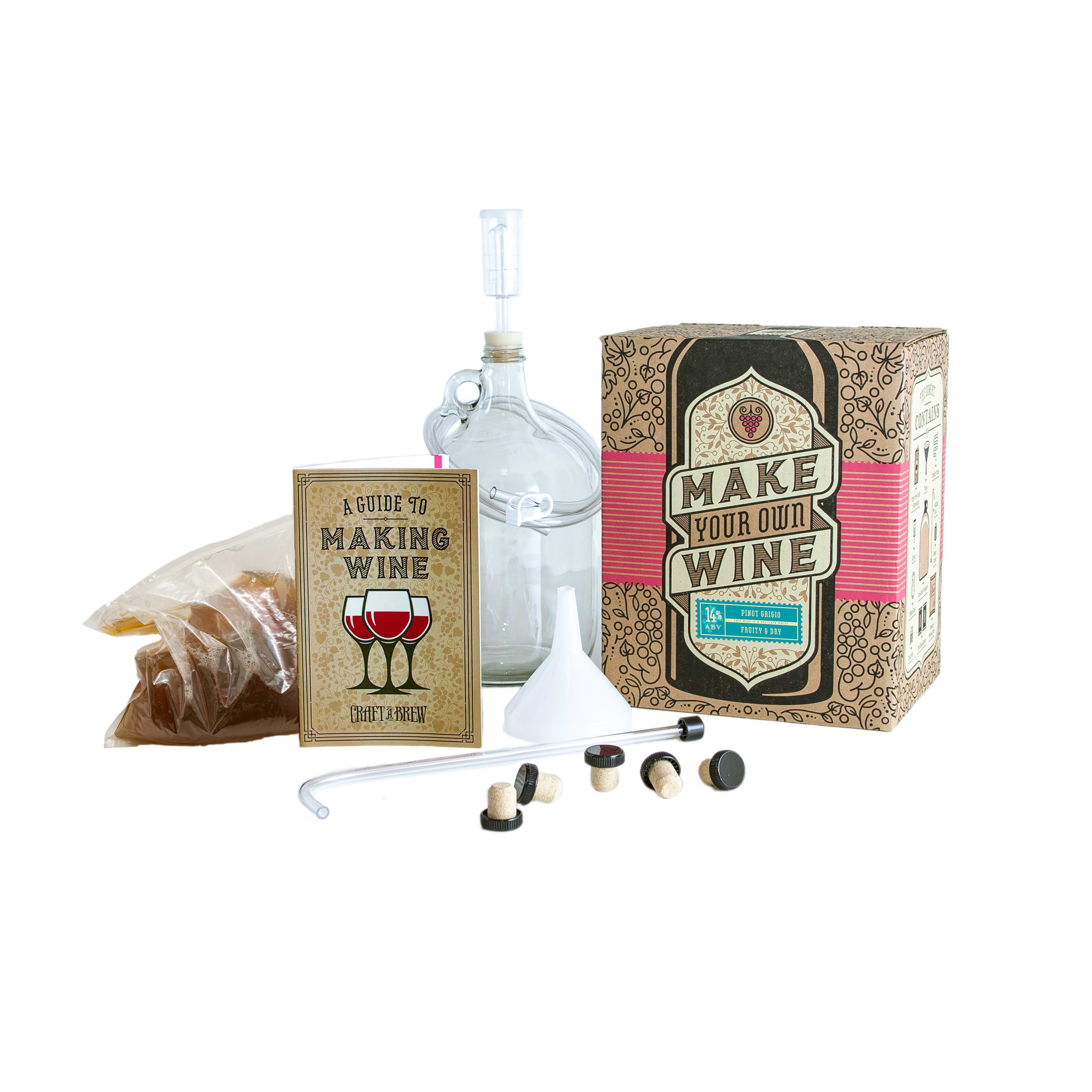 Make Your Own Pinot Grigio Wine
Just add juice and empty wine bottles. We partnered with some of the world's best vineyards to create our line of delicious wine making kits for you to enjoy in the comfort of your own home!
What Are The Brewers' Saying