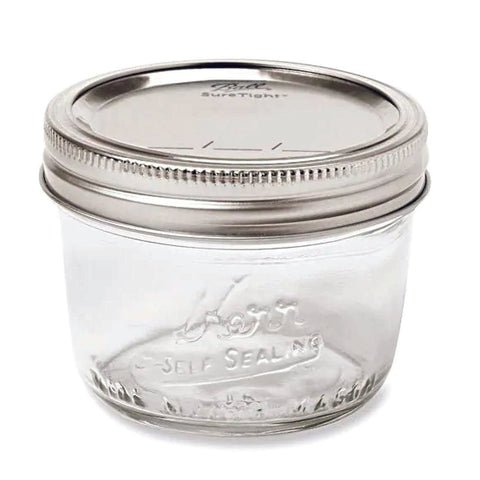 8oz Mason Jar (Yeast Catch)
This Ball Wide Mouth Mason jar is compatible with The Catalyst Fermentation System. Wide mouth mason jars of all sizes are useful homebrewing tools - perfect for collecting & harvesting yeast or making tinctures. Read our blog for tips on making and using tinctures to flavor your homebrewed beer.
This 32 oz Ball wide mouth mason jar is an excellent addition to The Catlayst. Our 6.5 gallon capacity conical fermenter features a butterfly valve compatible with wide mouth mason jars. This 8 oz jar is particularly well suited for collecting & harvesting yeast to use for future brews. After about 12 days of fermentation, remove the 16 or 32 oz jar & dump the sediment. Replace with this 8 oz mason jar for yeast collection.
Our 8 oz Ball wide mouth mason jar is just the right size for yeast catching. It includes a lid (ring & seal) to store harvested yeast in the refrigerator until you're ready to use it on your next batch of beer.
*Includes a lid (seal & ring). 

What Are The Brewers' Saying