Gin Kit
Our Gin Kit will elevate your craft cocktails. This at home infusion kit is a great gift and a fun DIY. With this Gin Kit, you'll transform vodka into batch botanical gin in just 2 days.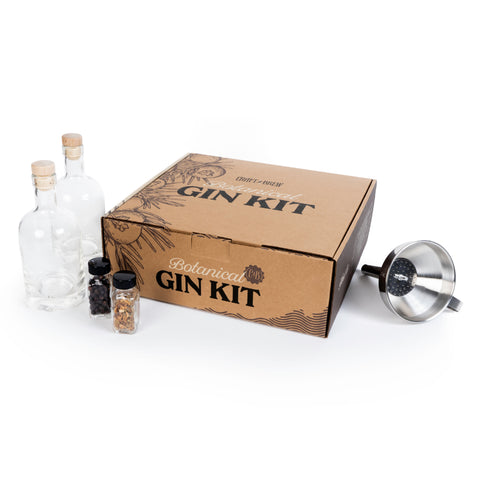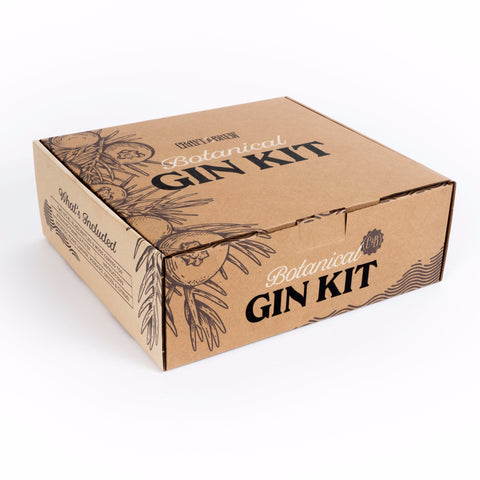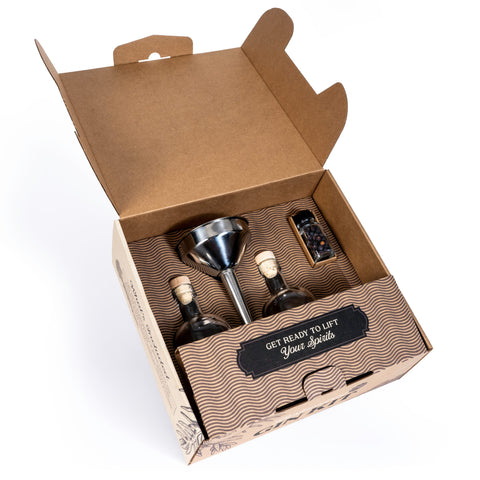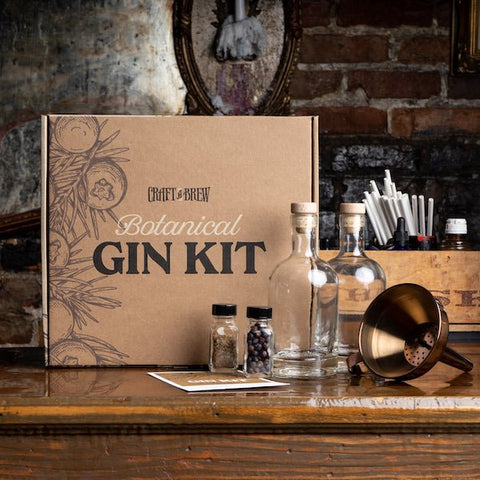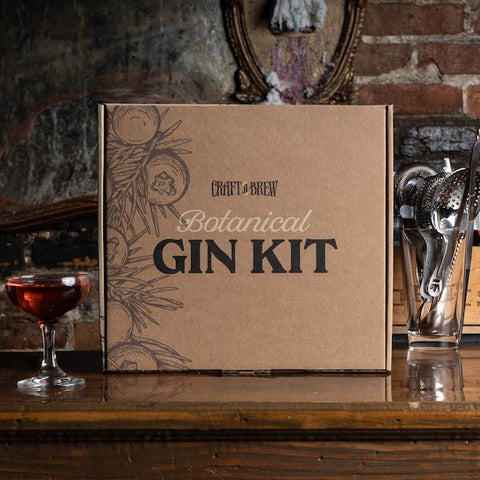 Gin Making Kit
Transform basic vodka into handcrafted floral botanical gin with our Gin Kit - no still required. Everything you need to infuse your own gin comes in one compact box.
Shop Now
Make Your Own Gin
The Gin Kit includes 2 corked glass bottles for storing your small batch gin. Use our Gin Kit to infuse 750 mL of vodka with natural botanicals, like juniper berries, lavender, fennel and lemon peel.
What's Inside The Gin Kit
Two 375 mL glass bottles with wood corked top
Straining funnel & filter
Step by step instructions
Botanical Blend (juniper, rosehips, spices & citrus)