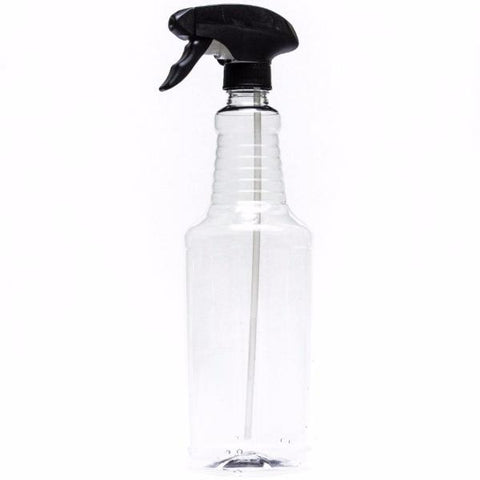 Sanitizer Spray Bottle
This food-safe 32 oz sanitizer spray bottle makes cleaning homebrew equipment a breeze! Fill with the sanitizing solution of your choice - we love Star San. Perfect for efficient sanitation of large or heavy equipment, a sanitizer spray bottle helps you cover more surface area without having to lift heavy tanks or waste too much water.
Use this sanitizer spray bottle with The Catalyst Fermentation System to ensure sanitizer gets into the threads of the butterfly valve and mason jar.
Check out our blog post - How to clean home brew kit equipment - for more information & tips on sanitation!
How to use:
1. Prepare your Star San solution by diluting 1/4 teaspoon sanitizer in 32 oz water. This solution will keep for 21 days in this sealed container. After that time, the solution may become less effective.
2. Install the trigger spray nozzle.
3. Spray the surfaces you wish to sanitize until saturated. 
4. Let soak for 1-2 minutes. No need to rinse.
5. Now your equipment is ready for fermentation or bottling!
What Are The Brewers' Saying