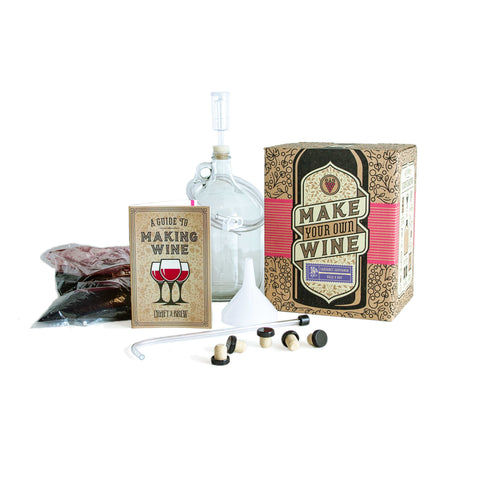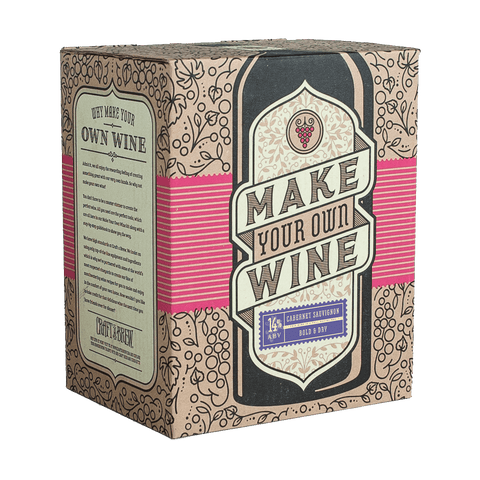 Cabernet Sauvignon Wine Kit
This noble California red grape produces a deep, full-bodied wine with intense aroma and flavor. A robust Cabernet Sauvignon wine that represents the true terroir of Napa Valley.
What's Inside the Cabernet Sauvignon Wine Kit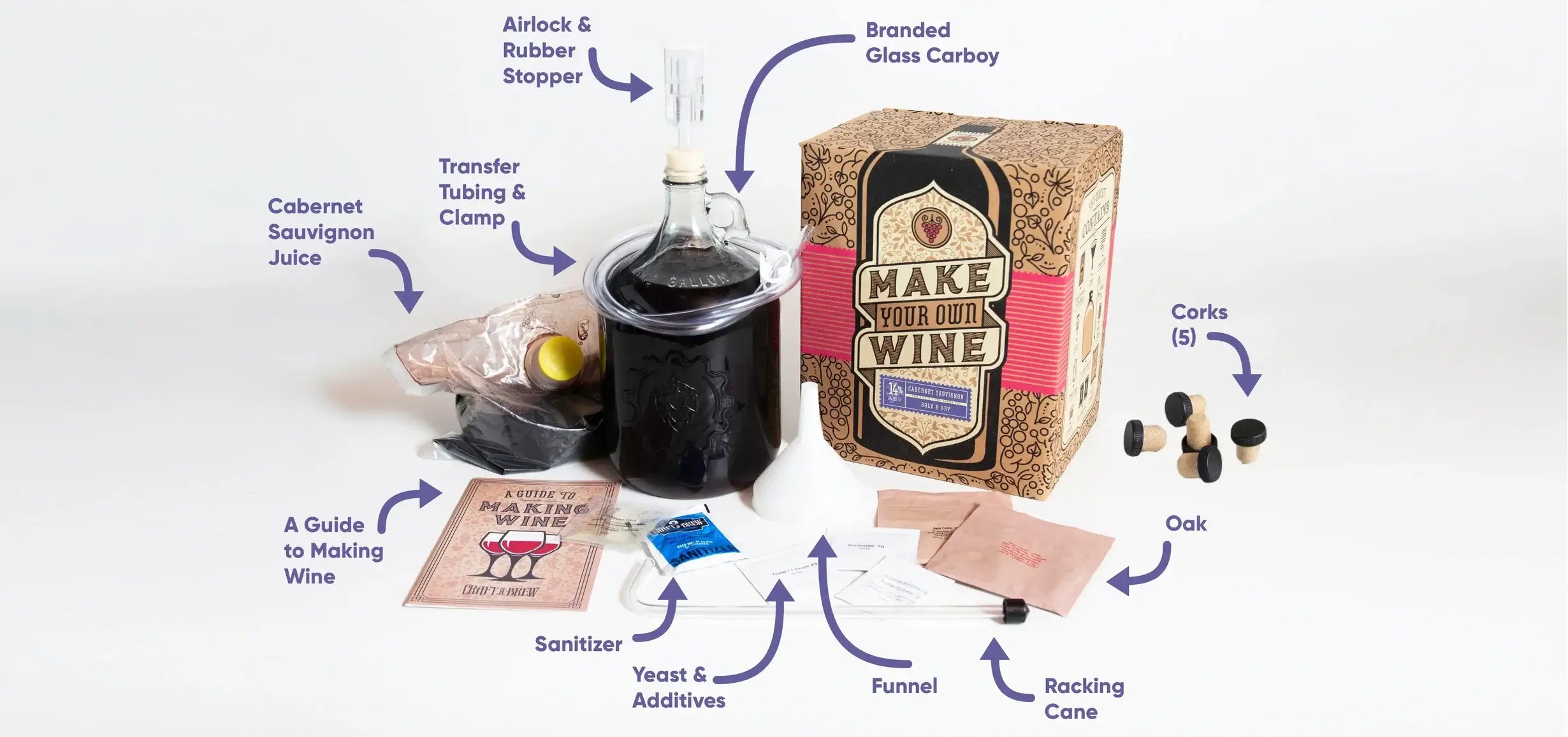 Make Your Own Cabernet Sauvignon Wine
Just add juice and empty wine bottles. We partnered with some of the world's best vineyards to create our line of delicious wine making kits for you to enjoy in the comfort of your own home!
What Are The Brewers' Saying