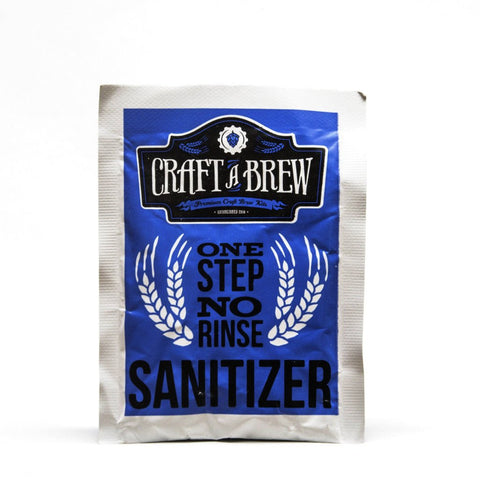 Sanitizer Pack (One Step)
No rinse brewing sanitizer for cleaning fermenters, bottles & more. A packet comes in every 1 gallon home beer brewing kit, but sometimes you need more!
This 2oz packet is perfectly portioned for 2 gallons of sanitizer solution. Dissolve half a packet in 1 gallon of water to sanitize equipment on brew day. Dissolve the remaining half in a gallon of water to sanitize bottling day equipment.
One step, no rinse brewing sanitizer cleans with active oxygen and doesn't need to be rinsed off. Contains no chlorine, sulfite or phosphates. Avoid contact with eyes.

*6-packs will be restocked September 8.
Check out our blog post - How to clean home brew kit equipment - for more information & tips on sanitation!
What Are The Brewers' Saying