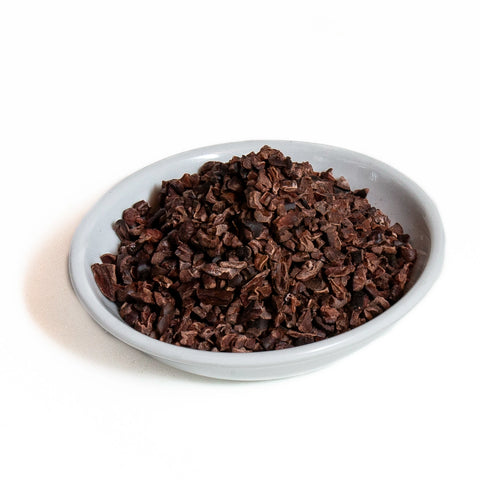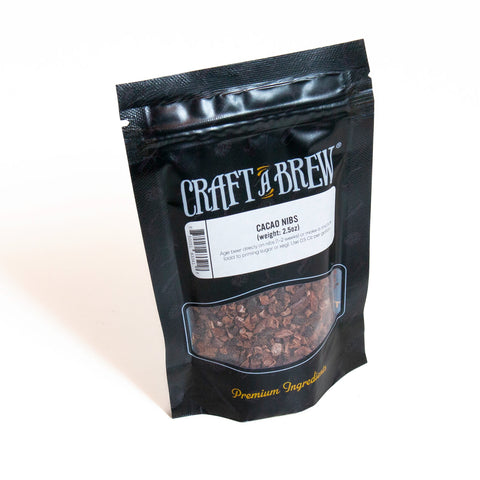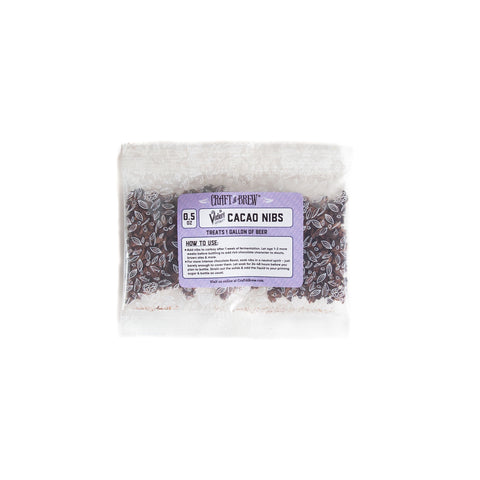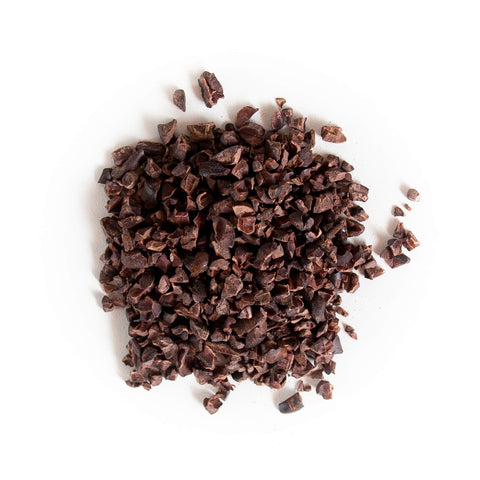 Cacao Nibs
If you love a good chocolate stout, Cacao Nibs are the key to creating your own. These Ecuadorian bittersweet Cacao Nibs, which are made from crushing the seeds of the cacao plant, add rich, dark chocolate character to stouts, brown ales & other styles. These are also used in our Chocolate Milk Stout & Fool's Gold Golden Stout. 
Cocoa Nibs For Brewing are available in 0.5 oz & 2.5 oz packs:
0.5 oz will treat a 1 gallon batch of beer

2.5 oz will treat a 5 gallon batch or multiple smaller batches
HOW-TO use Cacao Nibs: Add the Cacao Nibs to the fermenter after 1 week of fermentation. Let beer age on the cacao 1-2 more weeks before bottling.
For a more intense chocolate flavor, soak them in a neutral spirit (like vodka) - just enough to barely cover them. Let soak for 24-48 hours before you plan to bottle. Strain out the solids & add the infused liquid to your priming sugar and bottle as usual.
Add to classic darker beers like our Brown Ale or

Dry Irish Stout

.

Boost the perceived chocolatey sweetness of the nibs with a

lactose

addition on brew day.

What Are The Brewers' Saying