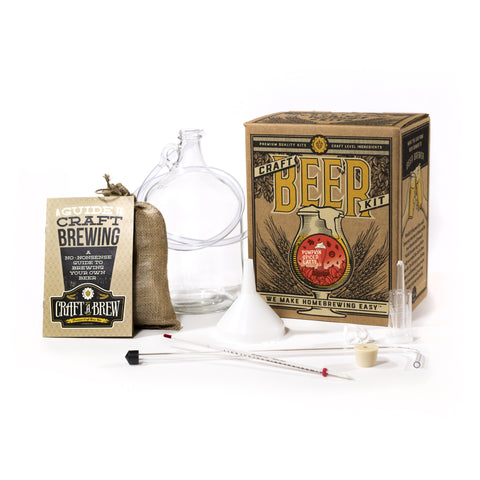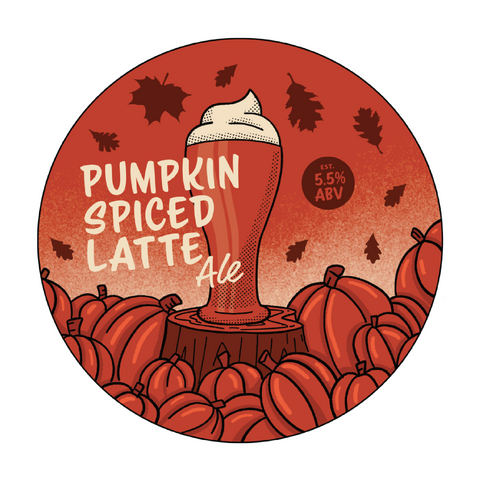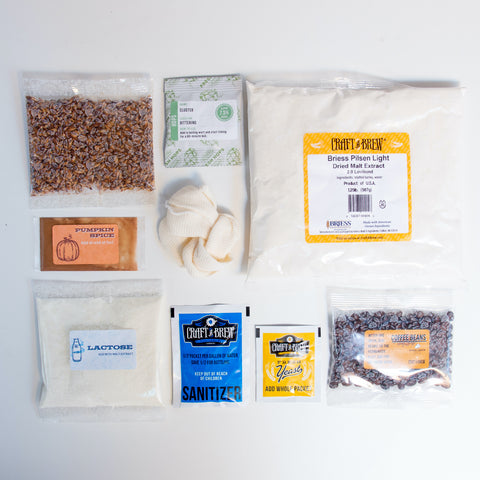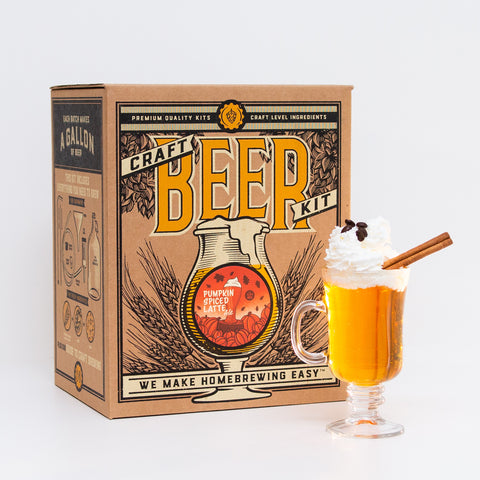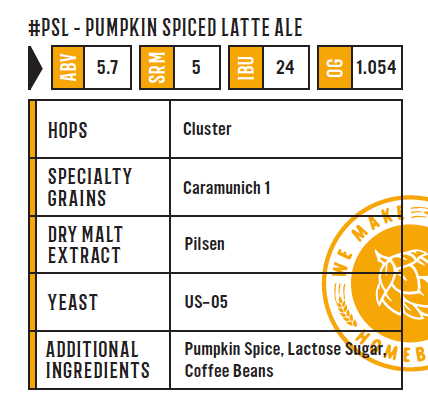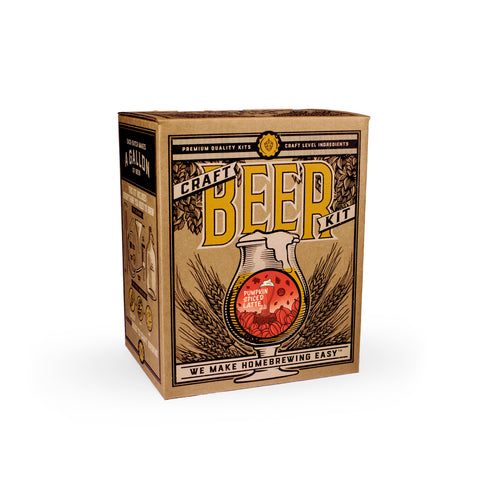 Pumpkin Spiced Latte Beer Making Kit
You can admit you love pumpkin spiced lattes...this is a safe space. Brew our  #PSL recipe, featuring our Evil Jack base with a caffeine kick from small batch coffee beans and lactose sugar for creamy mouthfeel. Get it while it lasts!
Try our other spiced pumpkin ale, Evil Jack! It features the same base as our #PSL without lactose and coffee beans. 
Pumpkin Spiced Latte Specs
What's Inside the Pumpkin Spiced Latte Beer Making Kit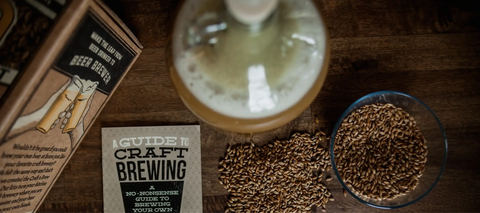 Brew Your Own Pumpkin Spiced Latte

Our Guide To Craft Brewing
A step by step guide to brewing, fermenting & bottling your beer.
What Our Brewers' Are Saying