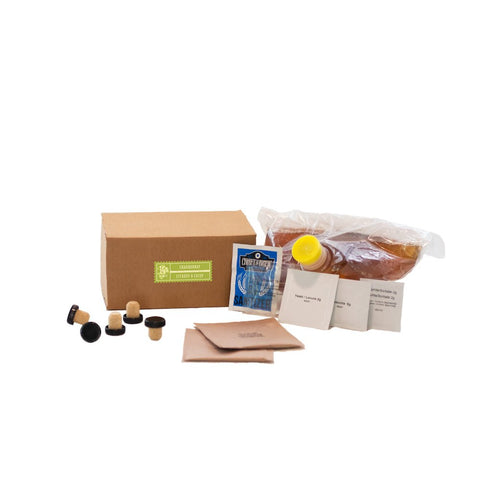 Chardonnay Wine Recipe Kit
Our Chardonnay Wine Recipe Kit comes with all the ingredients to ferment a gallon of Chardonnay. Compatible with any 1 gallon carboy, like the one included in our Wine Kit, Brew Kit or Hard Cider Kit, or your preferred 1 gallon fermenter.
This Australian Chardonnay is supple and lingers on the palate with layers of toast and spice. It elicits a soft mouthfeel and balanced acidity; vanilla oak and spice notes, citrus and tropical fruit flavors leading to a medium-long, balanced finish.
What's Inside the Chardonnay Wine Recipe Kit
Make Your Own Chardonnay Wine
Just add juice and empty wine bottles. We partnered with some of the world's best vineyards to create our line of delicious wine making kits for you to enjoy in the comfort of your own home!
What Are The Brewers' Saying