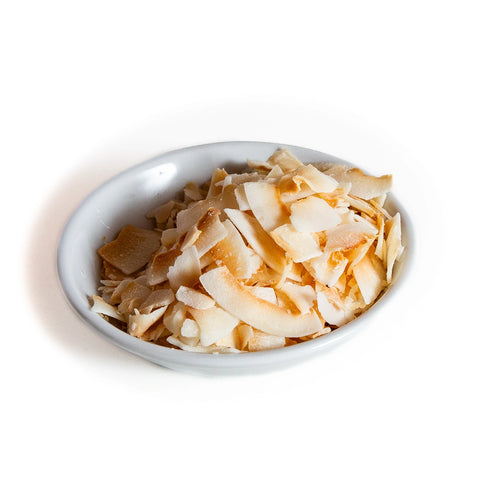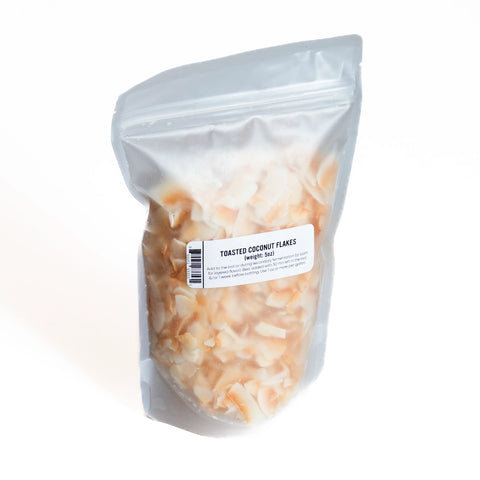 Organic Toasted Coconut Flakes
If you love a good coconut porter, Toasted Coconut Flakes are key! These unsweetened coconut chips are ideal for stouts, porters, brown ales, New England IPAs, milkshake IPAs or sours! Toasting concentrates the tropical, nutty flavors & aromas for optimal coconut character in your beer.
Toasted Coconut Flakes For Brewing are available in 1 oz & 5 oz packs:
1 oz will provide subtle coconut flavor in 1 gallon of beer. Use more than 1 oz per gallon for more intense flavor.

5 oz will treat a 5 gallon batch or multiple smaller batches.
HOW-TO use Organic Toasted Coconut Flakes: Add the Toasted Coconut Flakes on brew day &/or during fermentation.
To use during the boil, add flakes with 30 minutes left.
To use during fermentation, add flakes 1 week before bottling. If your beer calls for any dry hop additions, you can add the coconut flakes when adding the dry hops.
For a layered coconut flavor, add flakes during the boil AND during fermentation.
What Are The Brewers' Saying