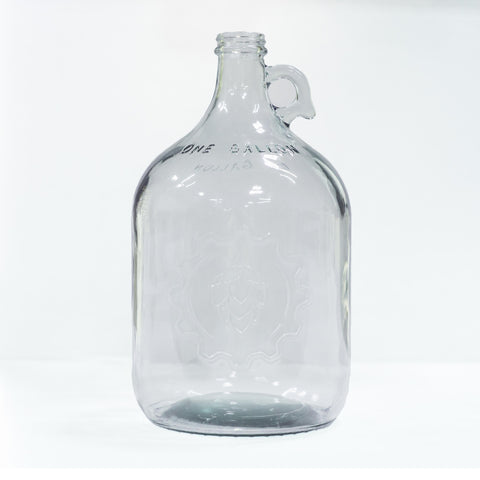 1 Gallon Carboy
Our custom glass carboy is perfect for fermenting beer, wine, hard cider, hard seltzer, mead & more. This 1 gallon carboy is embossed with our hop cap logo & complete with a one gallon volume marker. This glass carboy is compatible with a #6.5 rubber stopper. 12 inches tall and 5.75 inches wide.
A 1 gallon carboy is perfect for expanding your home-brewery. This glass carboy is also great for other fermentation experiments - like using different yeasts on the same base beer or fermenting 2 batches at different temperatures to chart the results.
This glass carboy is sold as a stand alone item (no stopper or airlock). If you're looking for a complete fermentation kit, try our Extra Fermenter Kit or our 1 gallon Beer Kit, Wine Kit, Hard Cider Kit or Mead Making Kit. 
What Are The Brewers' Saying