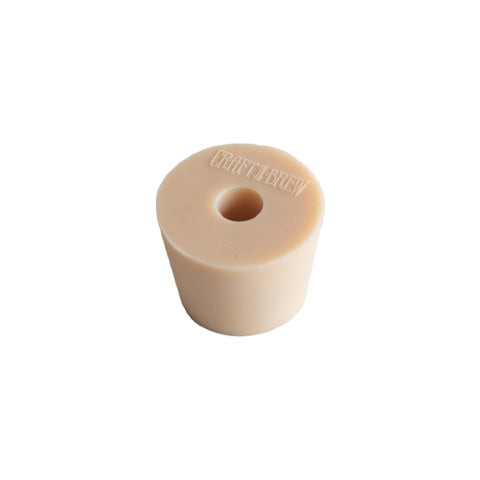 Rubber Stopper
This #6.5 carboy rubber stopper fits our 1 gallon carboy as well as the lid for Catalyst Fermentation System. Also referred to as a "bung" in the homebrewing community, this carboy rubber stopper provides a seal on your fermenter during fermentation, while supporting the airlock or blow-off tubing. 
This exact stopper comes standard in our 1 gallon beer, wine, hard cider & mead kits, our Extra Fermenter Kit & The Catalyst. This carboy rubber stopper is a perfect replacement if need another Catalyst stopper, have misplaced this item or are just ready to retire an old one.
NOTE: Other brand fermenters may use a different size or style stoppers - sizes cane range from a #2 to #10. 
Specs:
What Are The Brewers' Saying