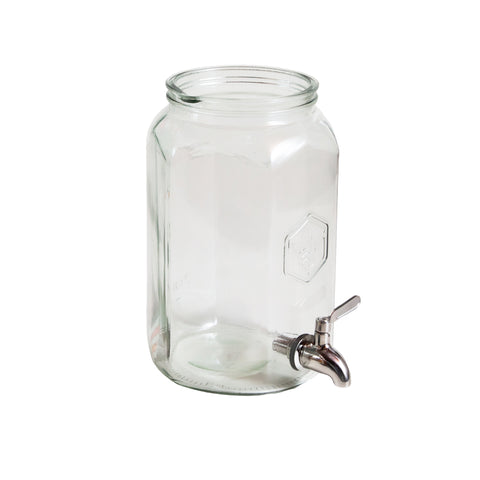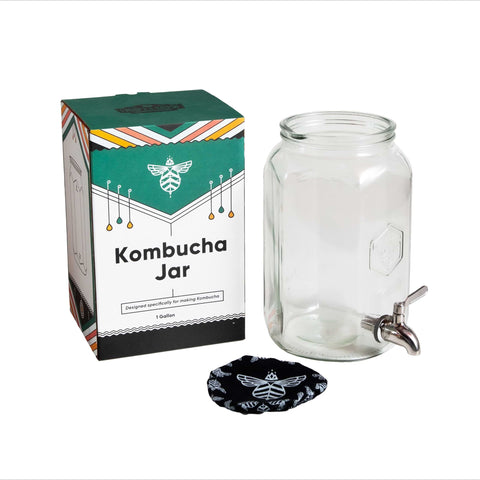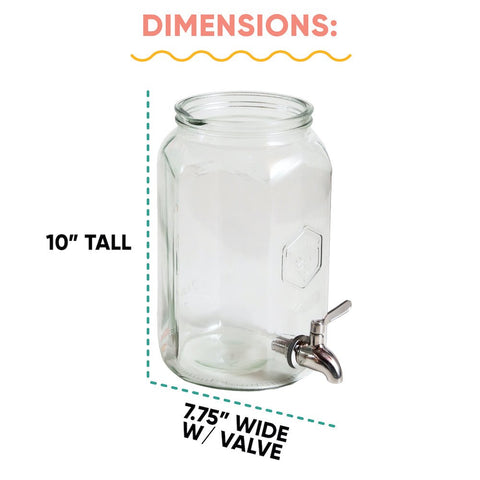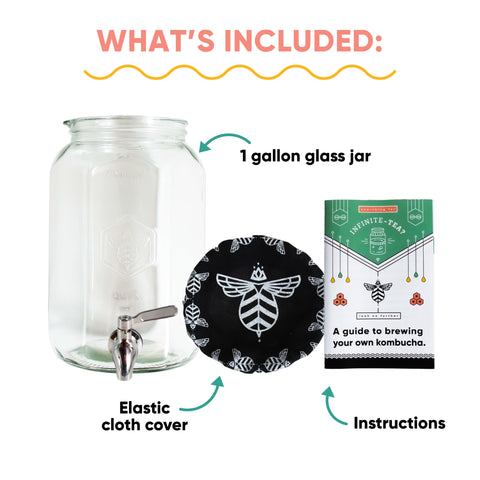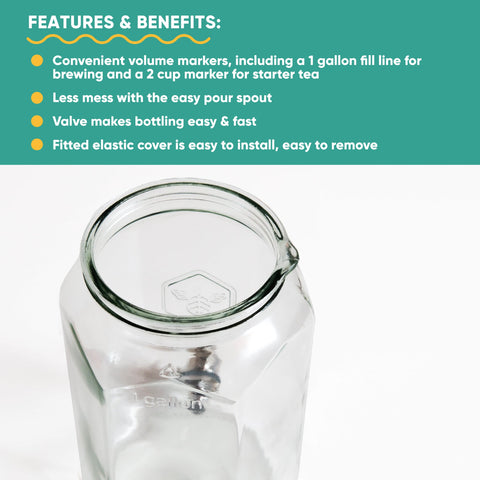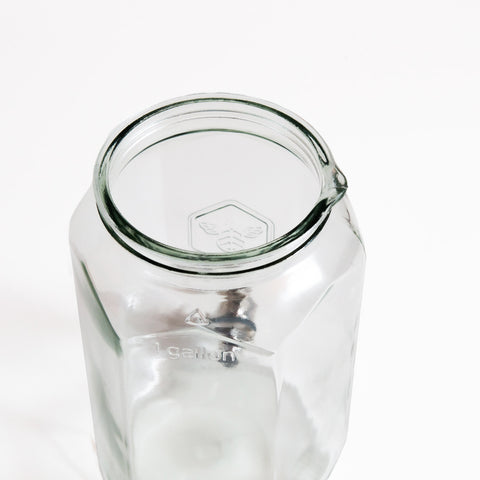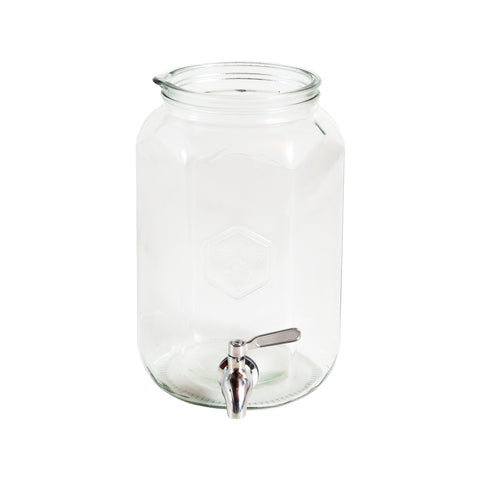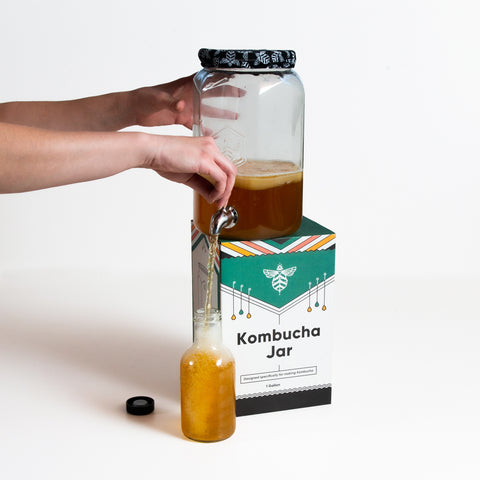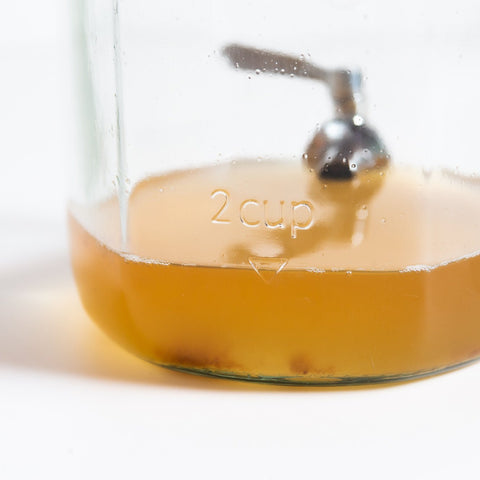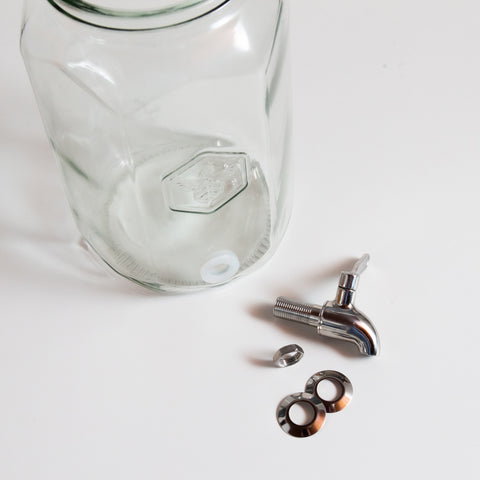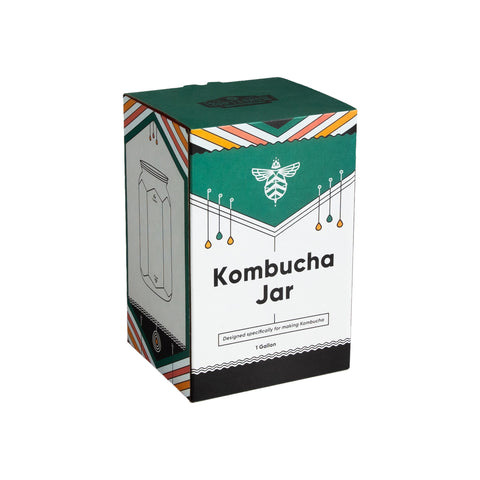 Kombucha Jar with Valve
Our proprietary Kombucha jar with valve is designed specifically for making booch. It's our favorite vessel for fermenting & bottling Kombucha!
Our kombucha jar with valve features:

a stainless steel bottling valve & pre-drilled hole
a spout along the lip for easy pouring
convenient volume markers: a 1 gallon fill line (for brewing) and a 2 cup marker (for starter tea)
No need for measuring cups - just mind the volume markers! Using the kombucha jar with valve attachment to take samples and to bottle (no messy spills or pouring required). Bottling day is a breeze and clean up is minimal with these features. Plus, you never need to disturb the SCOBY.
This 1 gallon fermenting jar has a hexagonal shape inspired by honeycomb & our signature bee logo. Your SCOBY will grow into a hexagon shape.
Jar height: 10"
Jar diameter: 6"
Jar diameter, including the valve: 7.75"
*This kombucha jar with valve does not include ingredients for brewing your own kombucha, but is compatible with our SCOBY and Kombucha Recipe Kit.
* Our kombucha jar with valve compatibility is hand-wash only. 
Looking for a complete Kombucha Starter Kit? CLICK HERE.
What Are The Brewers' Saying