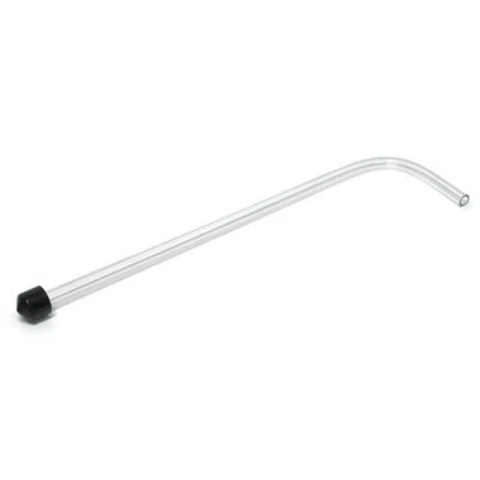 Racking Cane
A racking cane helps you siphon and transfer beer on bottling day. It's a common tool used by homebrewers, along with transfer tubing, to suck up beer and transport it to another vessel. A racking cane is used, instead of pouring, in order to disturb your homebrewed beer as little as possible and to prevent oxidation. This technique efficiently separates beer (or wine, hard cider, or mead) from sediment.
This racking cane also includes a detachable filter tip to help keep sediment out of the siphon.
This racking cane intended for use with a 1-gallon carboy or other 1 gallon fermenter. It's conveniently shorter and more compact than other racking canes on the market, which are intended for use with 3 or 5 gallon carboys.
A racking cane is included with our 1 gallon beer, wine, hard cider & mead making kits. This product is an exact replacement if you've misplaced your racking cane or are looking to retire an old one. A racking cane is not necessary for The Catalyst Fermentation System or with our hard seltzer or kombucha starter kits.
Specs:
12" tall from tip to bend
includes a removable filter tip
What Are The Brewers' Saying