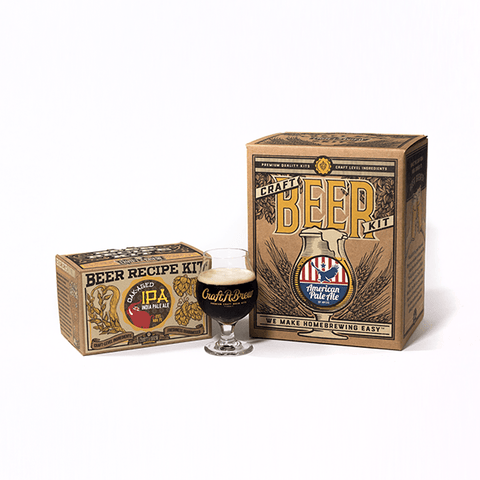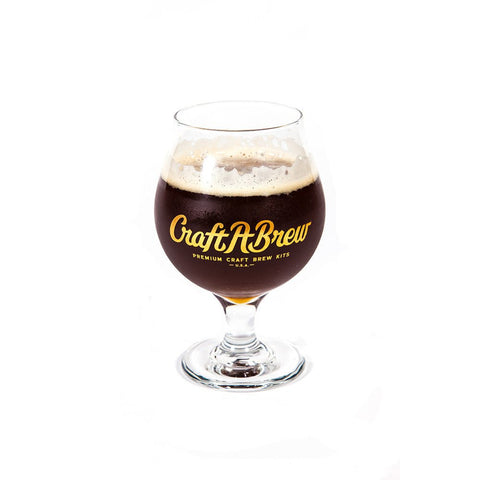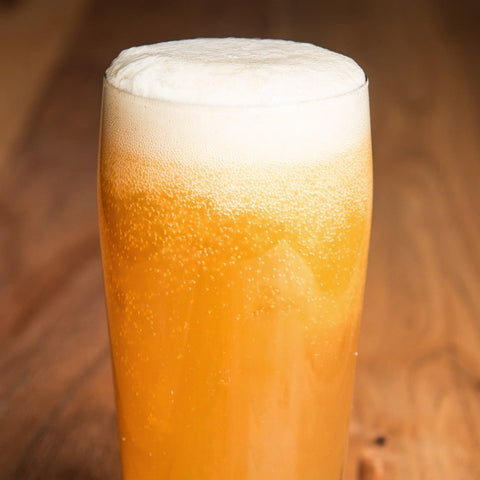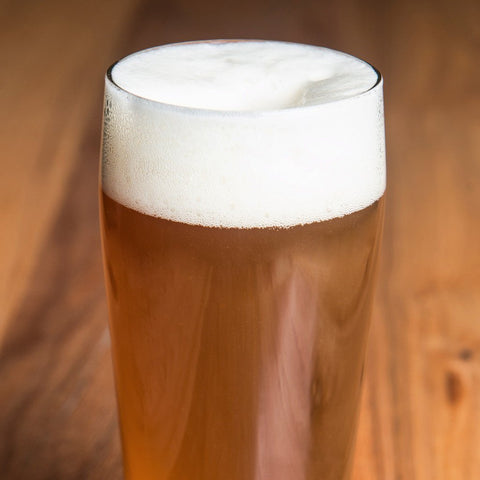 Hop Head Brew Kit Gift Package
Give the hop lover in your life the gift that keeps on giving. This home brewing gift package includes our popular and patriotic American Pale Ale beer brewing kit, an Oak Aged IPA recipe kit and one signature Craft a Brew craft beer glass.
American Pale Ale Brew Kit: Our decidedly patriotic and popular American Pale Ale home beer brewing kit makes a crisp, hoppy and bitter pale ale with light malt flavors. Fans of Sierra Nevada Pale Ale will love our American Pale Ale. 
Oak Aged IPA Recipe Kit: A take back to the traditional India Pale Ale style that is highly hopped giving the beer a fresh, bitter bite. The beer shows hints of oak giving it that barrel aged taste, much like the original English Pale Ales that were sent to India in hand crafted oak barrels during the 18th century.
WHAT'S IN THE BOX?
This beer lover's gift comes with the following:
American Pale Ale Brewing Kit  (1.25 lb Dry Malt Extract, Cascade (Bittering) Hop Packet, Perle (Aroma) Hop Packet, Yeast Packet, Sanitizer Packet & a Grain Steeping Bag)
Oak Aged IPA Recipe Kit (1.5 lb Dry Malt Extract, Cascade (Bittering) Hop Packet, Willamette (Late Bittering) Hop Packet, Goldings (Aroma) Hop Packet, Steeping Grains, Toasted Oak Chips, Yeast Packet, Sanitizer Packet & a Grain Steeping Bag)
Craft a Brew Craft Beer Glass 
What Are The Brewers' Saying