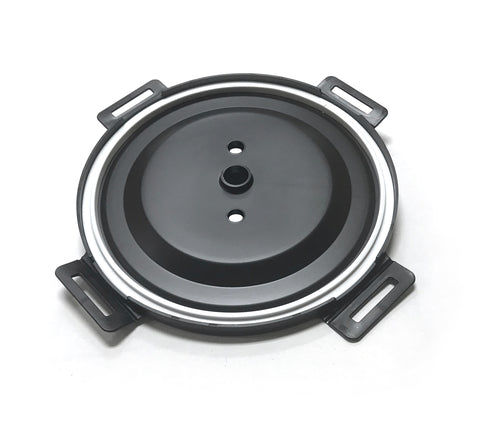 Stainless Steel Chilling Coil & Lid (The Stasis)
Ready to take your fermentations to the next level? This stainless steel chilling coil & lid for Stasis and Catalyst use is designed to quickly chill beer & help maintain fermentation temperatures. This custom coil and pre-drilled lid are designed specifically to fit The Catalyst Fermentation System when used with The Stasis glycol chiller (or any glycol chiller).
The immersion coil is submerged in fermenting beer, while chilled propylene glycol is pumped through the winding stack of stainless steel tubing. Our proprietary coil features two fittings for transfer tubing, which connects the coil to your glycol chiller. 
Temperature control is what stands between you and your best tasting beers. It's also the gateway to fermenting lagers at home. Our stainless steel chilling coil for Stasis is an essential component for maintaining cold temperatures required for lager yeast. It's also an efficient way to cold crash beer for improved clarity & mouthfeel.
How to use:
Install the coil fittings into the Catalyst lid, using the included o-rings. 
Using our insulated tubing kit or your own insulated tubing, connect the end of a length of tubing to each port on the coil & connect the corresponding end to the IN port on the Stasis glycol chiller. Do the same with a second length of tubing, connecting it to the OUT port on the Stasis. Use worm clamps or preferred connectors to seal the connections.
Specs:
height: 12"
length from the fittings/gasket to the base: 10 3/4"
width: 6"
easy-to-clean stainless steel 
includes a pre-drilled Catalyst lid
What Are The Brewers' Saying