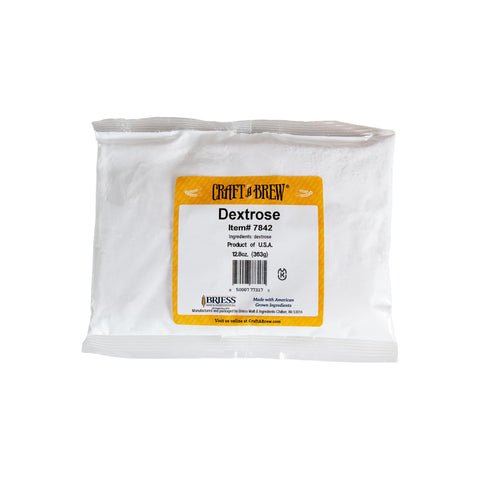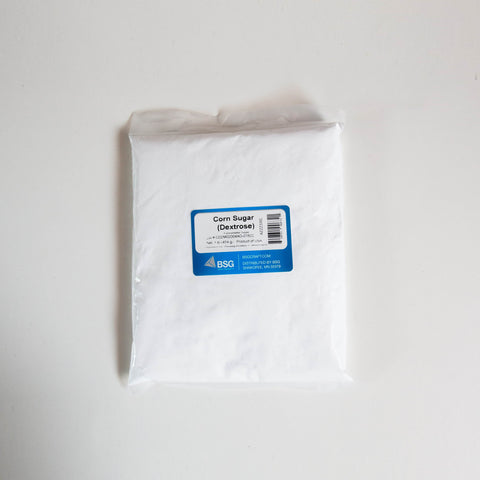 Bulk Dextrose - Corn Sugar
Looking to boost the ABV in your homebrewed beer or hard cider? Get the job done with bulk dextrose (corn sugar) - the perfect addition to your homebrewing stash.
A hard working homebrewing ingredient, bulk corn sugar is often used for priming your beer for bottle conditioning. Because it is a neutral sugar it helps carbonate beer in bottles without impacting tor altering the beer's flavor. For pre-measured priming sugar packets, click here.
Bulk dextrose can also be used to help boost ABV by adding fermentable sugar the the base beer. For example, dextrose helps our Sixpoint Resin IIPA beer recipe reach its impressive 9.1% ABV. When used to boost ABV, dextrose will lighten the body, lighten the color and add a dry finish. 
If you'd like to add ABV to your homebrew without drying out the finished beer, try using our Dry Malt Extract or Brewers Crystals.
Choose from two options:
1. 12.8 oz bag of bulk dextrose 
2. 1 lb bag of bulk dextrose 
We suggest using 3.4 oz per gallon to help boost ABV by 1%. Try our brewing scale for precise measuring. To boost ABV, add desired volume of corn sugar with Dried Malt Extract on brew day.


HOW-TO use dextrose to boost ABV:

1. To boost ABV by 1%, add 3.4 oz of bulk corn sugar (per gallon) to with Dried Malt Extract on brew day.
What Are The Brewers' Saying