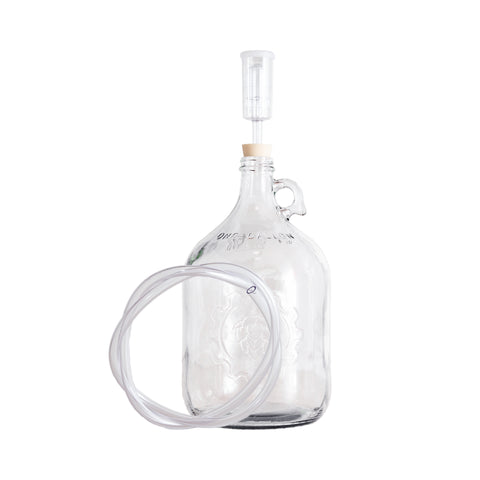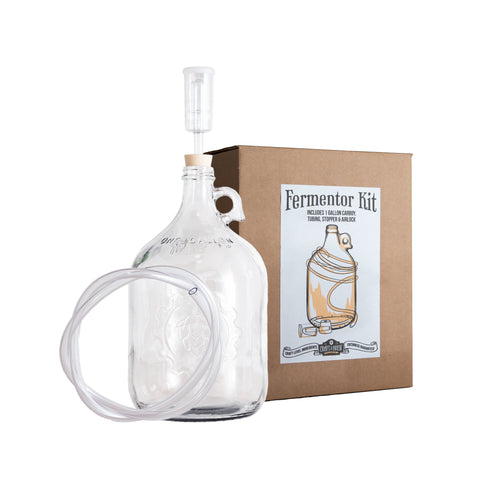 Extra Fermenter Kit
Looking to expand your home brewery? Try our Extra Fermenter Kit! Increase output and ferment two different beers side by side with this fermenting bundle. Ferment two beers at once OR fill your second carboy with wine, hard cider, mead or hard seltzer. Our extra fermenter kit allows you to experiment with your homebrewed beers. Brew a 2 gallon base beer and divide it between 2 carboys - age one on coffee beans or bourbon barrel chunks, use two different yeast strains, ferment each carboy at a different temperature to chart the differences in your finished product. The possibilities are endless.
What's included?
1 gallon glass carboy
3-piece airlock
rubber stopper (#6.5)
transfer tubing (for blow off & for bottling)
This kit only includes fermentation equipment & does not include ingredients or any brewing equipment. If you are a brand new brewer we recommend our 1 gallon Home Beer Brewing Kit, which includes a thermometer, funnel, your first batch of beer ingredients & more.
What Are The Brewers' Saying