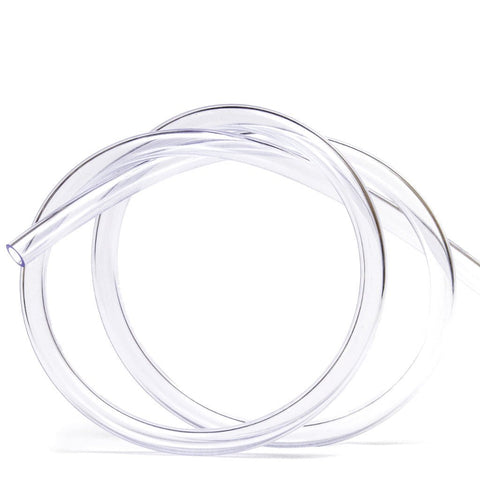 Transfer Tubing
Need more beer tubing? We got you. This transfer tubing is compatible with all of our other accessories, including:
mini-auto siphon
#6.5 rubber stopper
racking cane
Ball Valve sample port for The Catalyst

Beer tubing hard working homebrewing accessory that's used at several stages of the beer making process. Blow-off, siphoning, bottling & kegging. Over time, your old transfer tubing may become discolored or have stubborn sediment - retire it and start fresh!
This is an exact replacement for the transfer tubing included with The Catalyst Fermentation System and all of our 1 gallon beer, wine, hard cider & mead kits.

Uses:
blow-off tube for primary fermentation
transferring & bottling 
racking from the Ball Valve sample port for The Catalyst
Specs:
Inner Diameter: 5/16"
Outer Diameter: 7/16"
Length: 3.5'
BPA-free & DEHP-free PVC medical grade vinyl
How to clean:
After you've used beer tubing as a blow-off, we recommend rinsing with water to dislodge any solids. Then, soak in a solution of warm-hot water & PBW (powdered brewery wash). After cleansing with PBW, be sure to sanitize.
What Are The Brewers' Saying