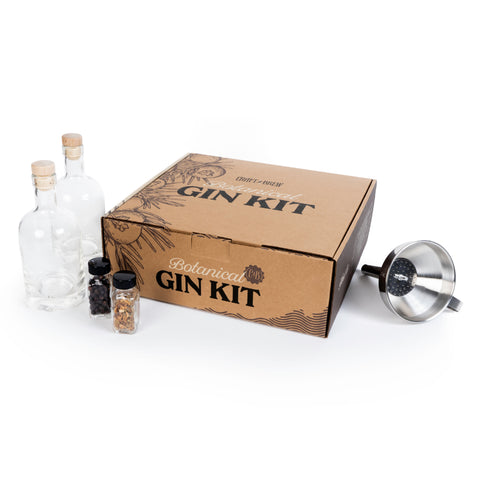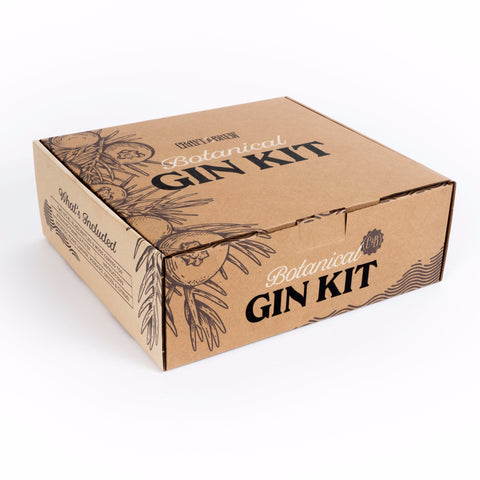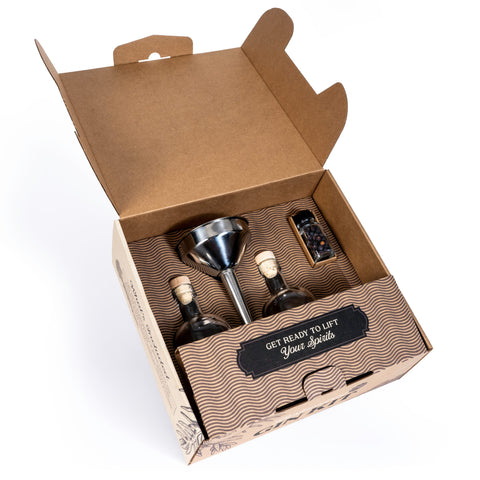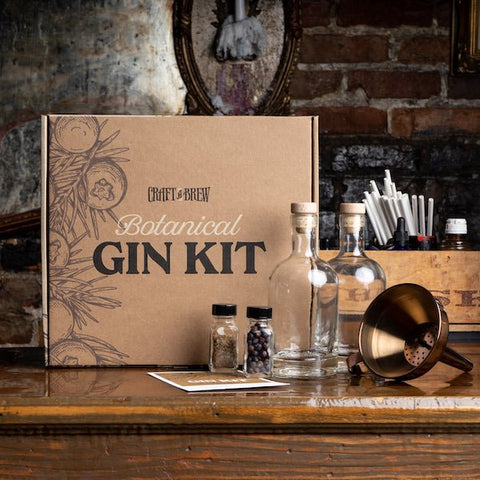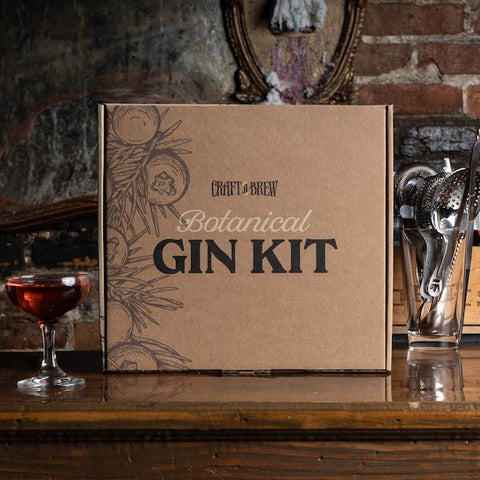 Gin Making Kit
Transform basic vodka into handcrafted floral botanical gin with our Gin Kit - no still required. Everything you need to infuse your own gin comes in one compact box. Each Gin Kit includes a vial of juniper berries and a vial of 10 carefully curated botanicals, like lemon peel & lavender, from around the world. Our Gin Making Kit also includes instructions, a copper funnel and two 375 mL glass bottles with corks for storing your gin on your bar cart. Small batch gin is ready to mix into cocktails after only 2 short days!
What's Inside the Gin Making Kit
Two 375 mL glass bottles with wood corked top
Straining funnel & filter
Step by step instructions
Botanical Blend (juniper, rosehips, spices & citrus)
Already Have The Equipment?
Our Gin Recipe Kit includes juniper berries & botanicals to infuse 750mL of vodka to create your own botanical gin. Compatible with the equipment in our Botanical Gin Kit.
What Are The Brewers' Saying