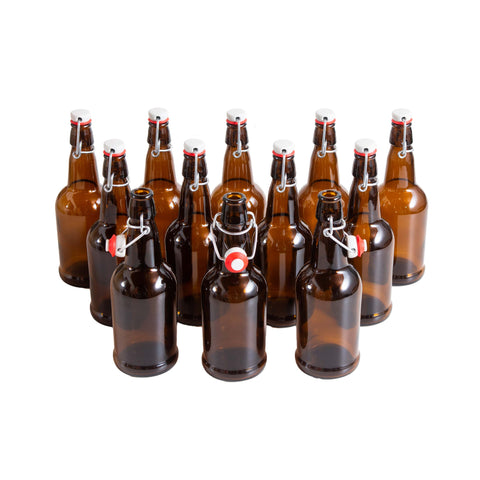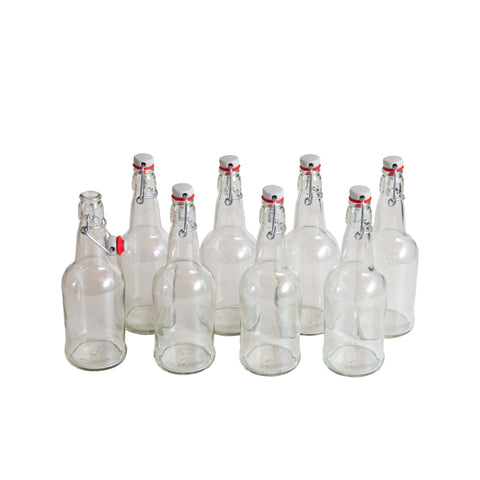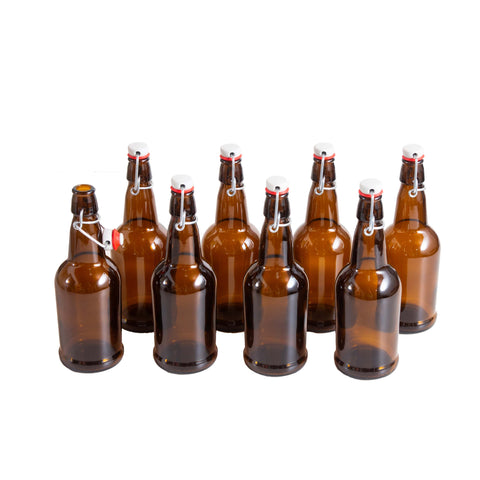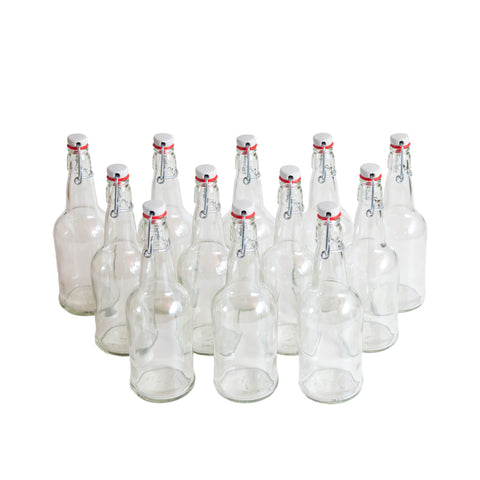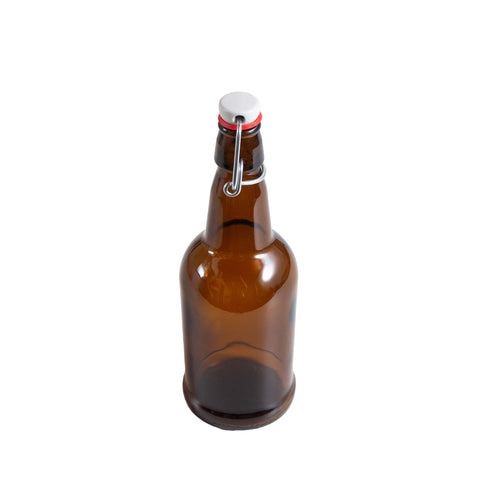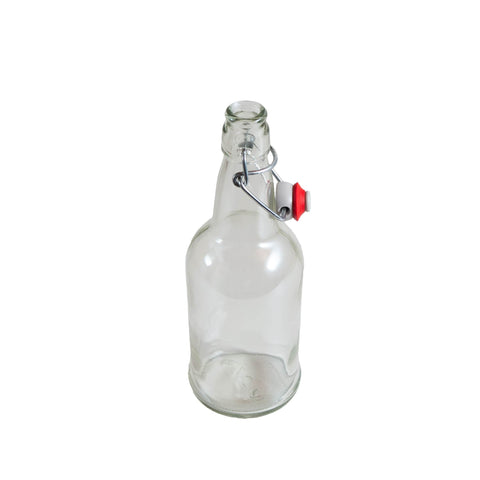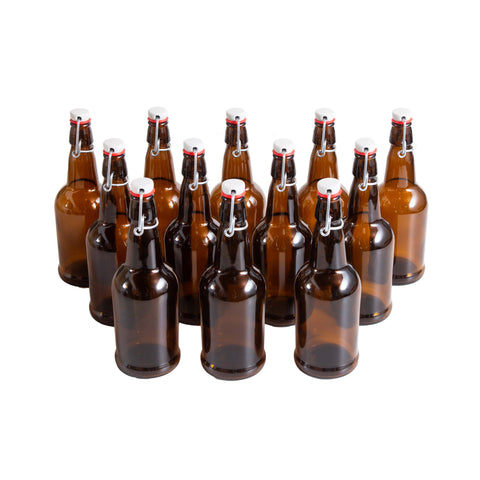 16 Oz. Flip Top Beer Bottles
Our 16 Oz. Flip Top Beer Bottles are just what you need to carbonate & condition your home brewed beer. These are also great for bottling mead, hard cider, kombucha or hard seltzer.
These 16 Oz. Flip Top Beer Bottles are resealable and reusable. No bottle caps or capping tool required, which means less clutter and less effort!
Available in multiple options: choose from clear or amber glass bottles and select a set of 8 or case of 12. A gallon of beer will fill roughly eight of these 16 oz home brew bottles. 
Every bottle includes a heavy gauge wire mechanism with strong molded caps & rubber gaskets. Replacement gaskets available here. 
Flip Top Beer Bottles work well with our 1 gallon Home Beer Brewing Kit or 1 gallon Beer Recipe Kit, but can be used to bottle your homemade Kombucha, Mead, Hard Cider, Hard Seltzer or larger batches of beer.
Amber glass bottles help protect beer from harmful UV rays, which can cause light strike (also called "skunked" beer). Clear glass bottles are great for observing mead as its clarity changes during aging. Whether you prefer clear or amber bottles, we always recommend storing home brew bottles of beer out of direct light when carbonating and conditioning. 


Need priming sugar? Try our new pre-measured packets


How To Assemble your bottles


How To Disassemble your bottles
What Are The Brewers' Saying