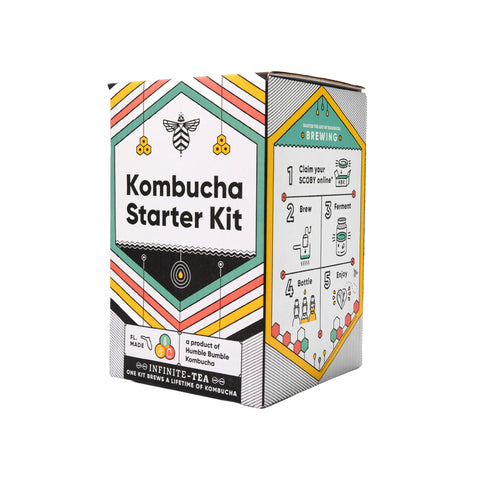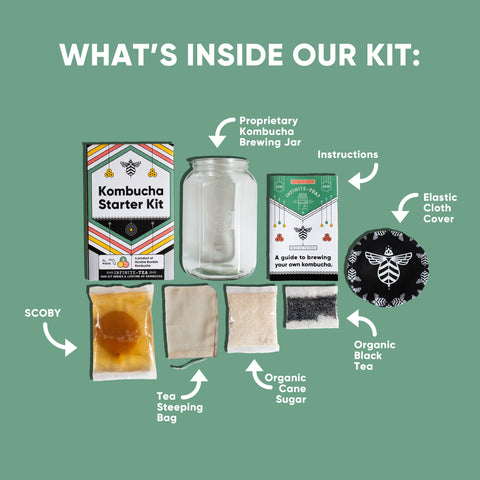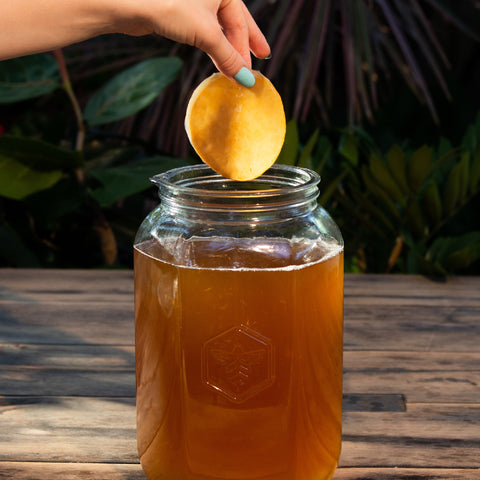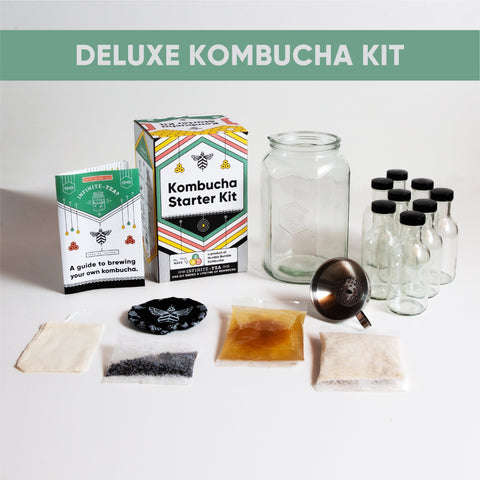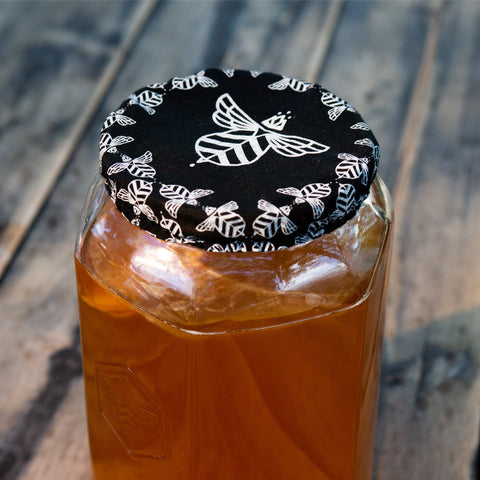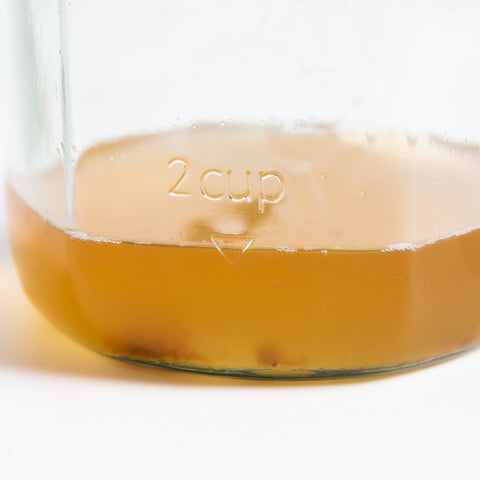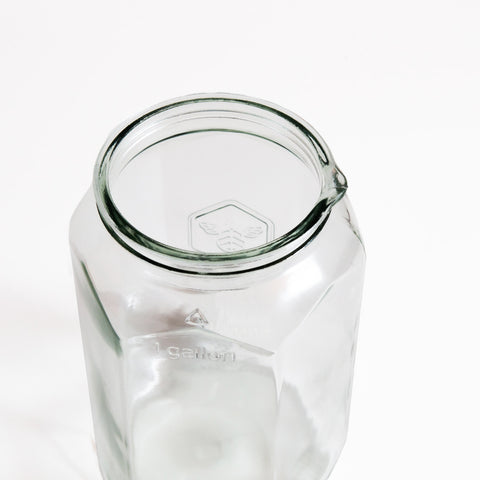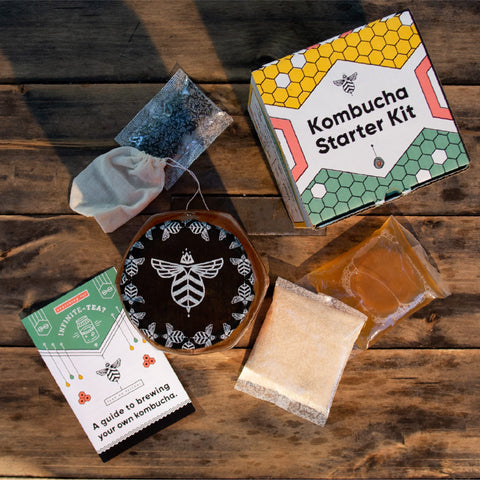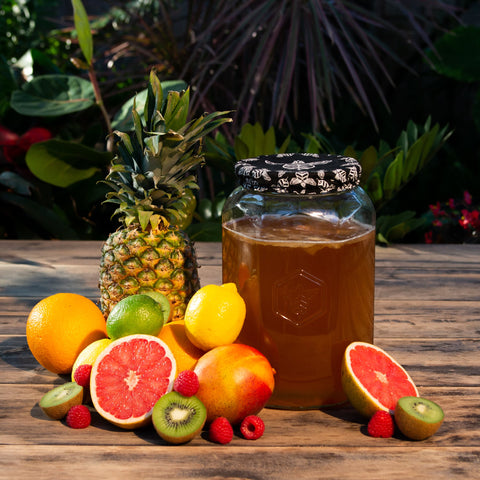 Kombucha Starter Kit
Everything you need to brew your own kombucha is in our easy starter kit. Your homebrewed booch is ready to drink in as little as 7 days. If you can make yourself a cup of tea, you can brew your own kombucha. Save money & have fun crafting your own kombucha flavors.
Our Kombucha Starter Kit now includes our brand new kombucha jar, designed specifically for brewing kombucha. This specialty jar features an easy pour spout for bottling plus convenient volume markers: a 1 gallon fill line for brewing & a 2 cup marker for saving starter tea. Embossed with our signature humble bumble bee logo & hexagonal in shape for honeycomb shaped SCOBYs!
What's Inside the Kombucha Starter Kit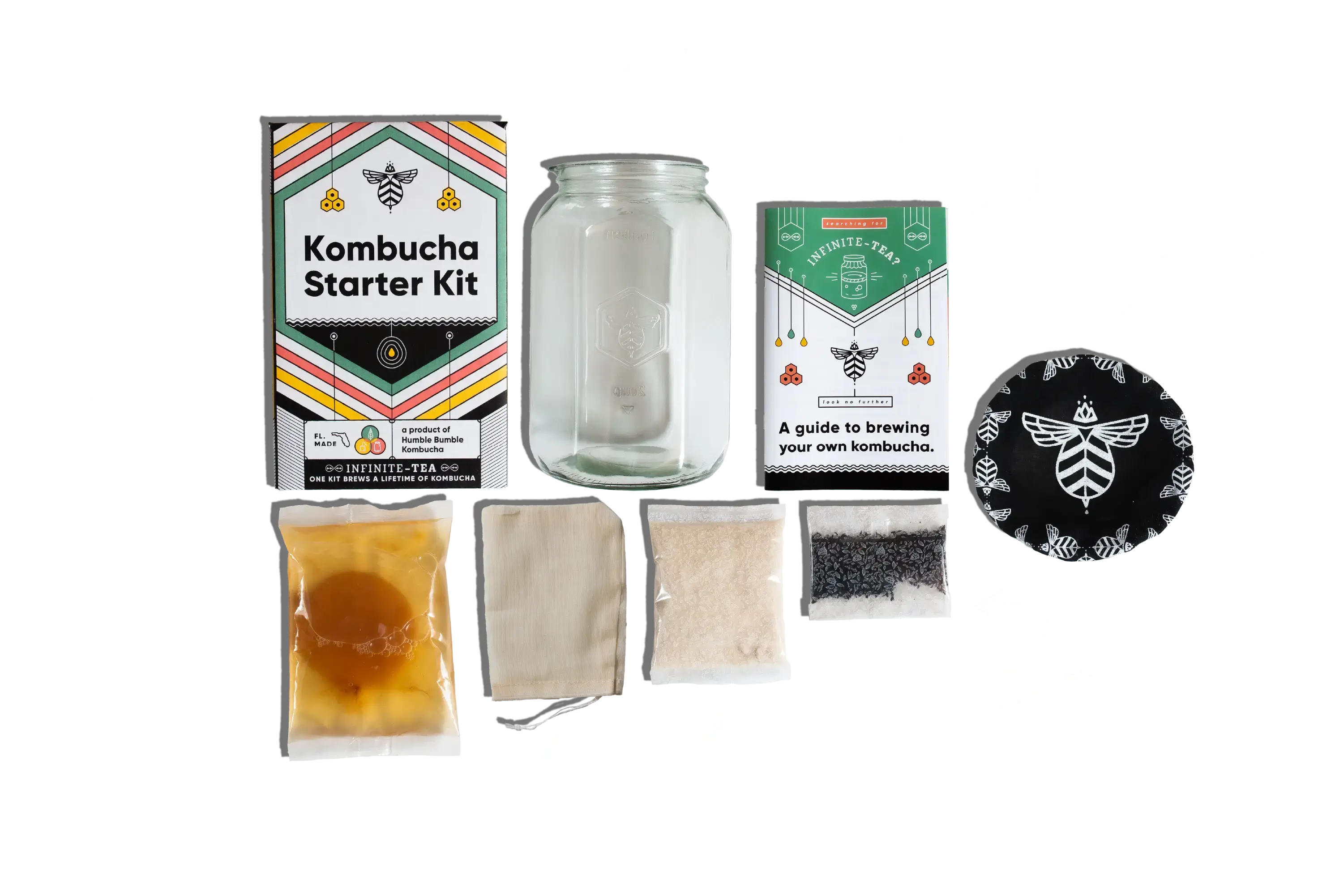 Every glass of kombucha is packed with probiotics and enzymes that help maintain a healthy, happy tummy.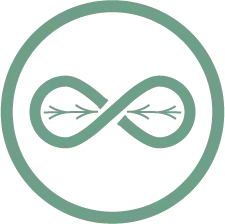 One kit brews a lifetime of kombucha. Seriously! The SCOBY included with each kit will ferment infinite batches of booch.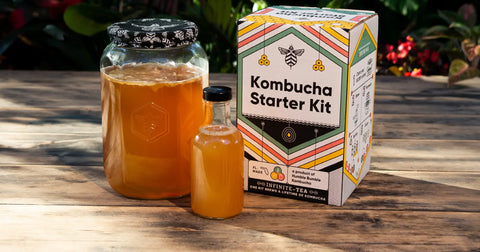 Easy Process, Endless Benefits
Your kombucha will be ready in just 2 WEEKS & 4 EASY STEPS.
Our Guide to Brewing Kombucha
A user-friendly guide to homebrewed kombucha. Includes tips for choosing flavors, bottling & starting your next batch.
What Are The Brewers' Saying