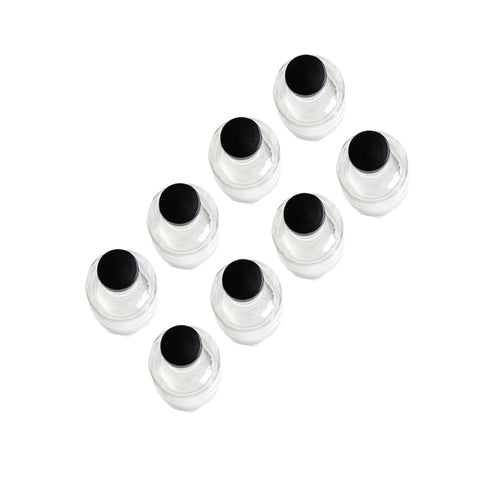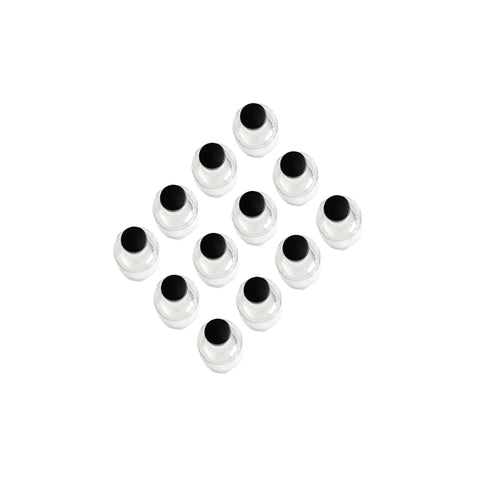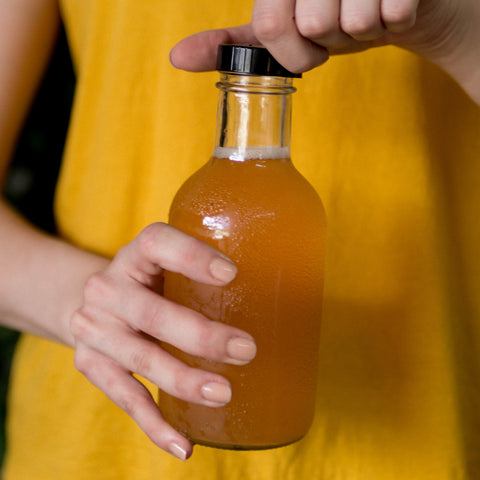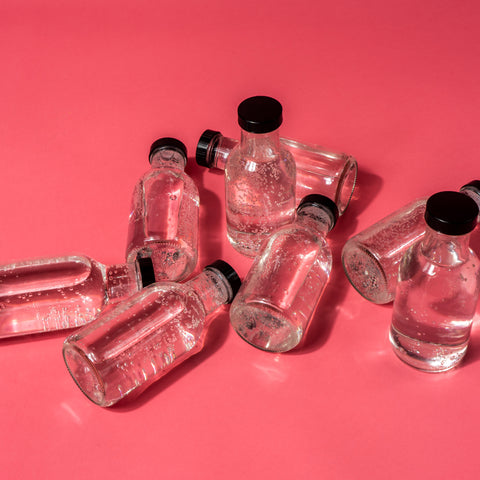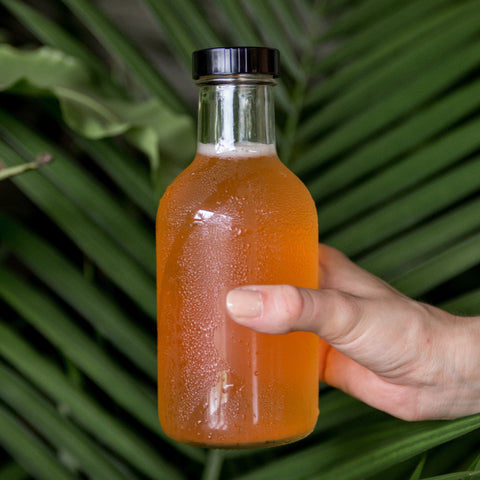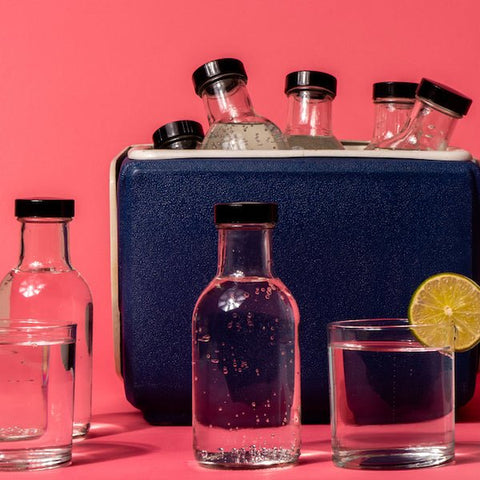 Clear Bottling Kit
Need Kombucha bottling gear? Maybe you're looking for hard seltzer bottles. This kit comes with everything you need to bottle and carbonate your Kombucha or hard seltzer!
Kombucha bottling day is easy with this reusable bundle. A gallon of booch will yield roughly eight 16oz bottles. This is where you can get creative! Add fruit, spices, herbs or juice to each bottle before topping with fermented Kombucha. Use one flavor for every bottle or experiment with different ingredients in each bottle for variety. On our blog: our 18 best recipe flavors for your next kombucha bottling day.
These high quality bottles and caps are sturdy and reusable. They feature a short, wide neck that makes it easy to add fruit and easy to clean. The specialty poly-seal caps help prevent leaks and help lock in natural CO2 for fizzy Kombucha.
These bottles are designed to be used with our Kombucha Starter Kit, but can also be used as hard seltzer bottles - perfect for use with our Hard Seltzer Kit. The clear glass helps showcase crystal clear seltzer or your fruity kombucha creations.
We wouldn't recommend using this kombucha bottling kit to carbonate homebrewed beer. Our Deluxe Bottling Kit, complete with amber beer bottles, capper & bottle caps, is best for that task.
Check out our blog for carbonation & bottling tips!
What's in the box?
Your choice of 8 or 12 16oz glass stout bottles
Black poly-seal twist-off caps
All components are reusable
*Whenever carbonating and storing fermented beverages in clear glass, be sure to store out of direct sunlight. It's always advised to bottle beer in amber, blue or green bottles to protect against "light strike" or "skunking."
Need priming sugar? Try our new pre-measured packets
What Are The Brewers' Saying