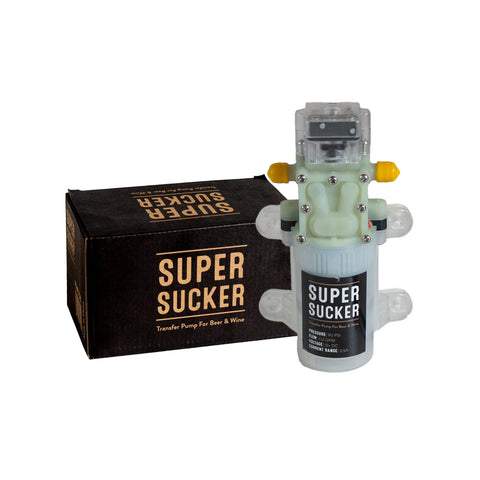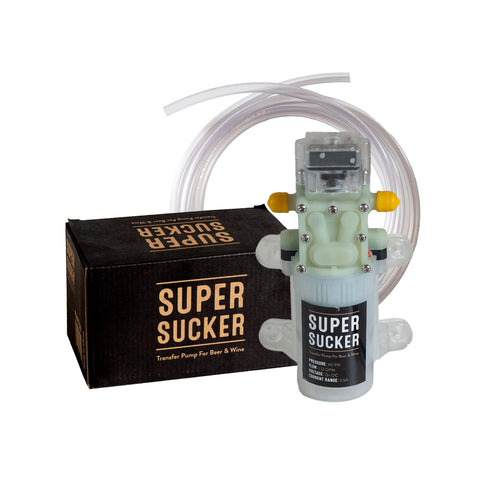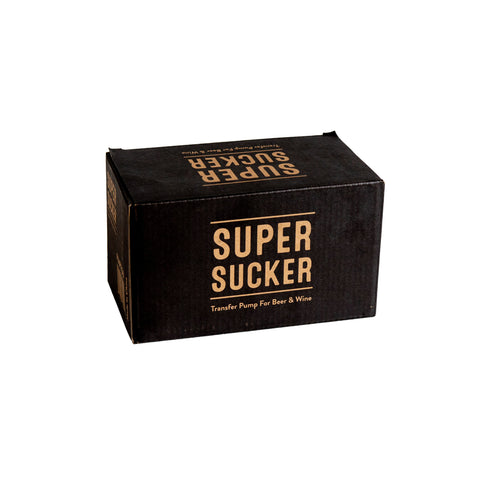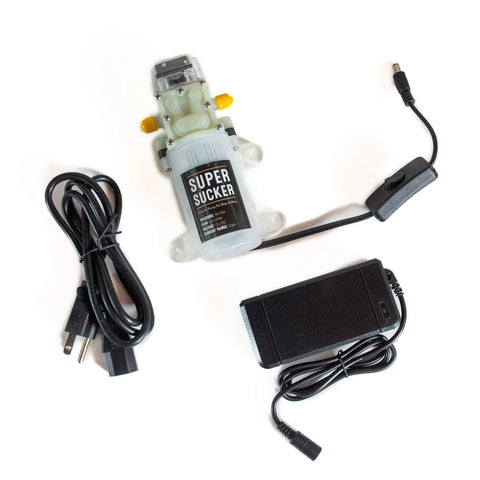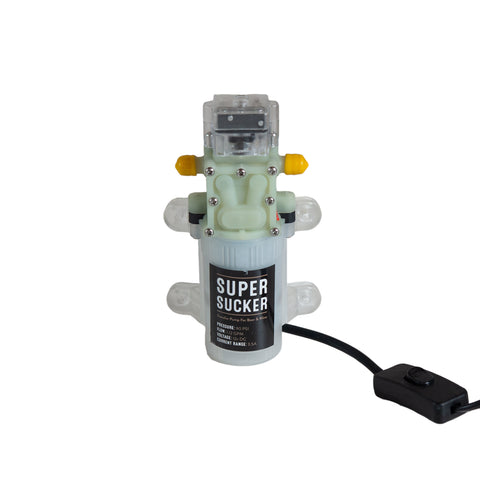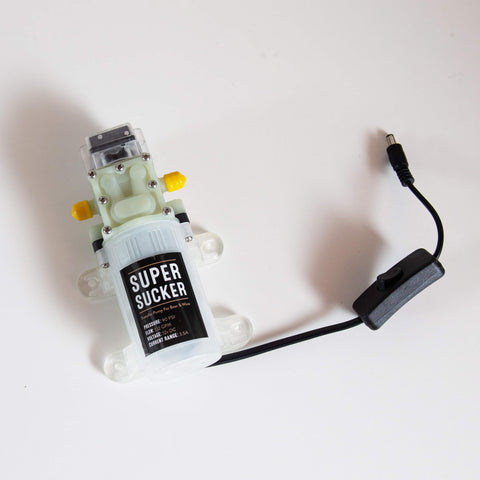 Brewing Transfer Pump
Revolutionize your home brewery with a brewing transfer pump. Helps you transfer beer, wine, mead & more without having to start a siphon. A beer transfer pump is a fantastic tool for moving liquids between vessels (perfect for bottling, transferring wine off of sediment, etc.) No need to lift a dangerous glass carboys or full fermenters for transferring to secondary into a keg.
You don't need gravity or CO2 pressure to move liquid with this brewing transfer pump, so you can make transfers between side-by-side vessels! Just attach a racking cane to transfer tubing, run that tubing to the pump and then to the receiving vessel. Flip the switch and watch it work!
Try our Beer Hose Clamps to secure the tubing & connections.
Specs & features:
- on/off switch
- self-priming
- 10 mm barbed inlet & outlet
- flows at a maximum of 1.12 gal per minute
- suction: 5 inches
- max lift: 12.5 feet
- maximum temperature rating: 140 *F
- voltage: 12v DC(3.5A)
- pressure: 90 PSI
You can purchase the brewing transfer pump alone (& use with your own 5/16" length inner diameter transfer tubing) OR purchase as a complete transfer pump kit (includes a 10 foot length of 5/16" transfer tubing - cut it into 2x five foot lengths).
What Are The Brewers' Saying