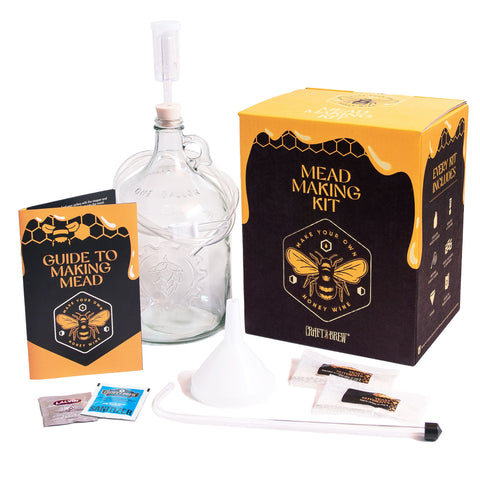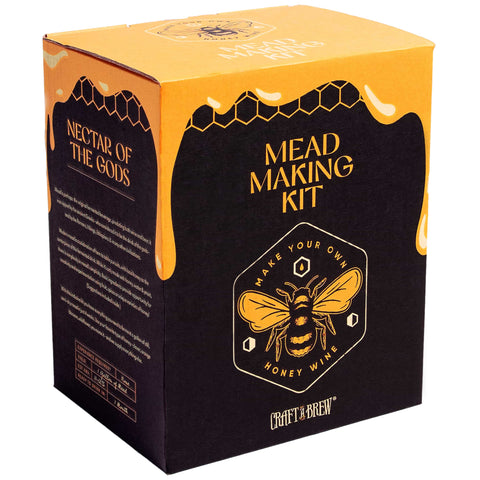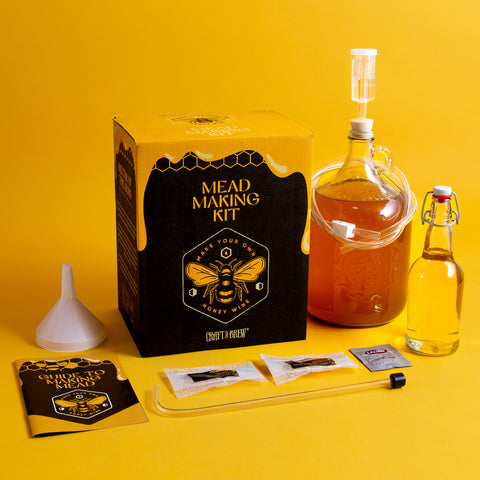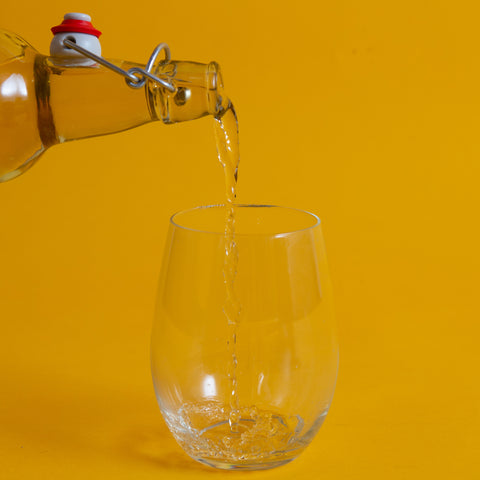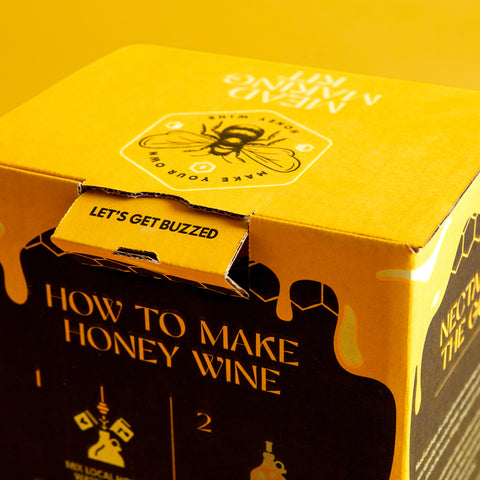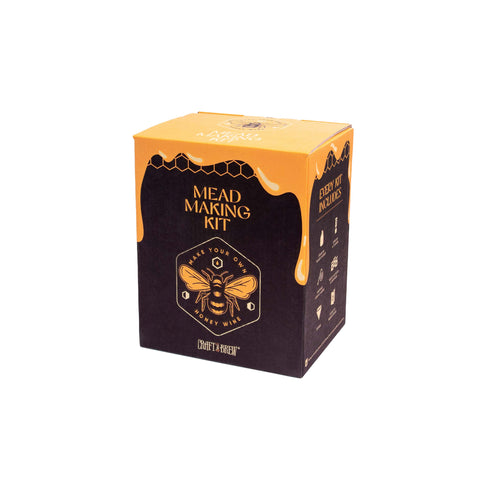 Mead Kit
Mead is the original fermented beverage, predating wine or beer. Our Mead Kit helps you craft your own "honey wine" in just 4 weeks. Ready to get buzzed?
Brewing mead with our Mead Kit is as simple as combining honey, water & yeast. Drink it out of a goblet or a horn to channel the Vikings and ancient Romans who considered it to be the "nectar of the gods."
This mead making kit produces a naturally semi-dry honey wine. If you want to craft a sweeter mead, try our Backsweetening Mead Kit. This ingredient kit helps you add sweetness to your mead that won't ferment out.
What's Inside the Mead Kit
1 gallon Glass Carboy
Airlock
Rubber Stopper
Racking Cane + Tip
Transfer Tubing + Tube Clamp
Funnel
Yeast
Yeast Nutrients (2 packets)
Sanitizer
Guide to Making Mead
Make Your Own Mead
Get buzzed with our Mead Kit. Referred to as honey wine, mead is made by fermenting honey, water & yeast. This Mead Kit walks you through the simple and fun fermentation process. The kit includes reusable equipment and ingredients for your first batch. A Mead Kit is only as good as its ingredients, which is why our Mead Kit features a high performance yeast and a custom blend of yeast nutrient for healthy fermentation.
Easy Process, Tasty Results
Our Guide to Making Mead
A step by step guide to fermenting and bottling your mead. Includes tips for making a sweet mead, a Melomel or a Cyser.
What Are The Brewers' Saying