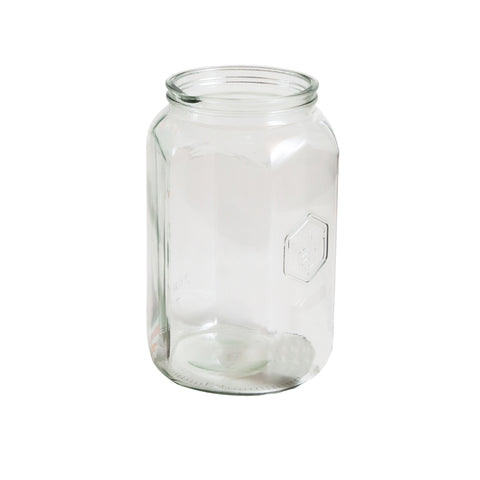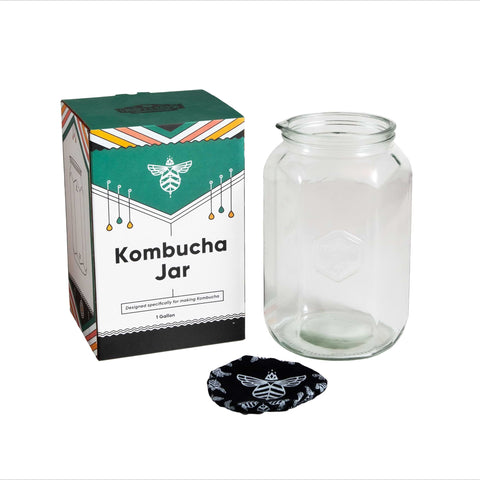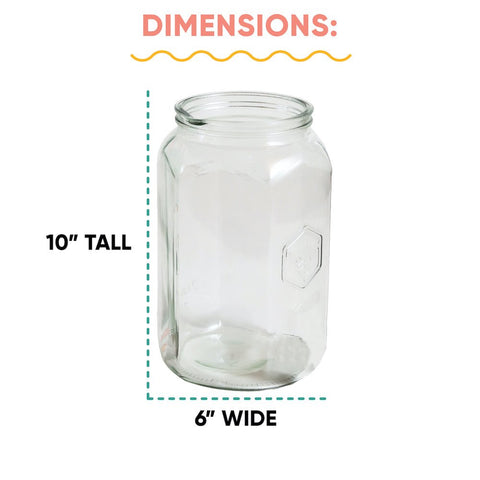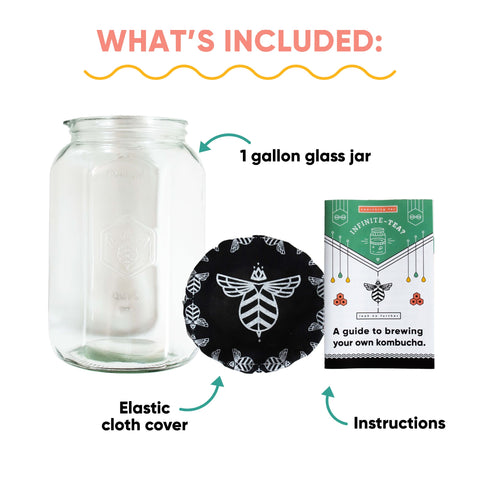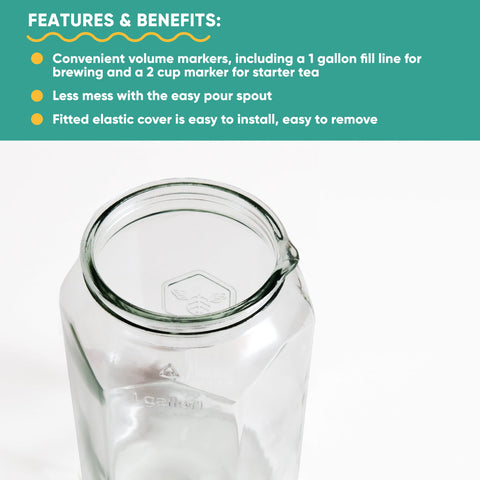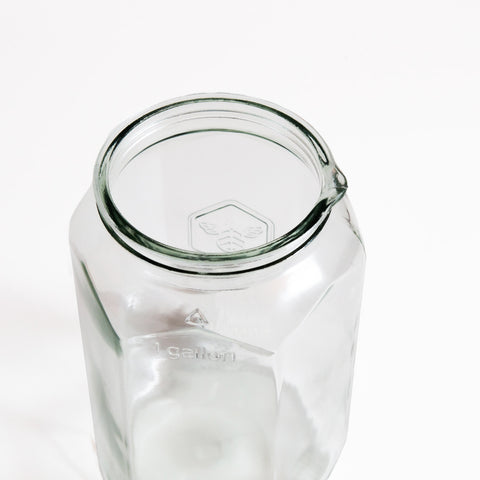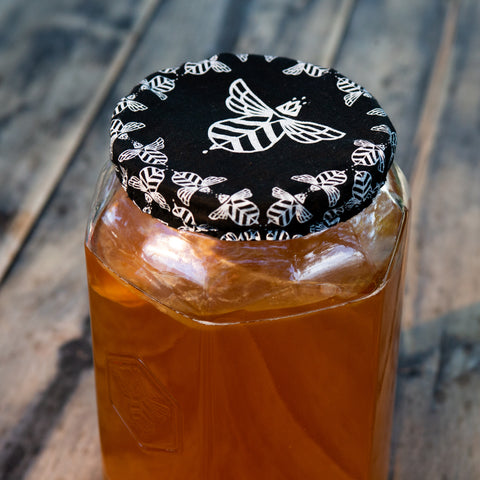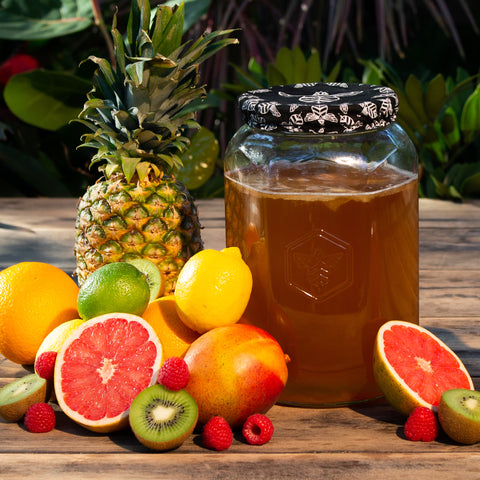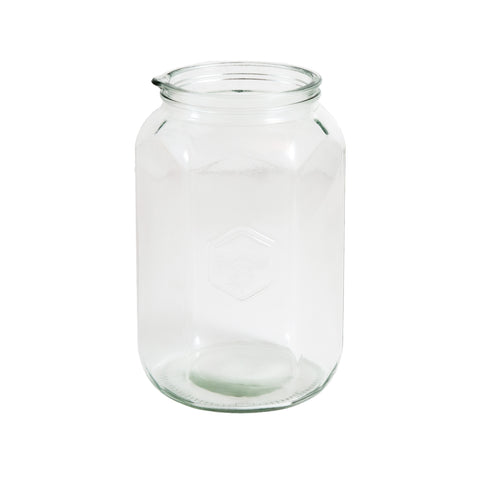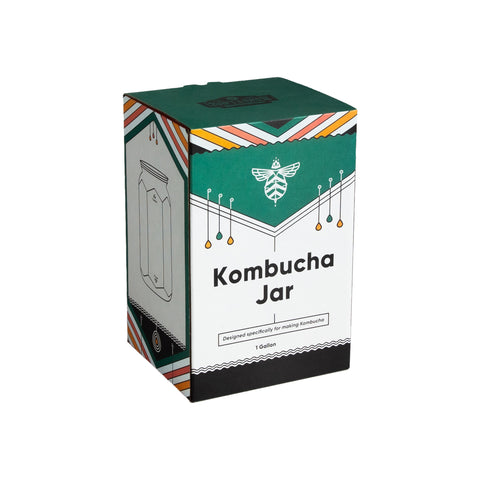 Kombucha Jar
Our proprietary Kombucha jar is designed specifically for brewing & fermenting kombucha. This Kombucha jar features an easy pour spout for bottling. It also features convenient volume markers: a 1 gallon fill line (for brewing) and a 2 cup marker (for starter tea).
This 1 gallon Kombucha jar has hexagonal shape inspired by honeycomb & our signature bee logo. Your SCOBY will grow into a hexagon shape.
An elastic cloth cover is also included, featuring more bee print.
Jar height: 10"
Jar diameter: 6"
*This kombucha jar does not include ingredients for brewing your own Kombucha, but is compatible with our SCOBY and Kombucha Recipe Kit.
Looking for a complete Kombucha Starter Kit? CLICK HERE.
What Are The Brewers' Saying