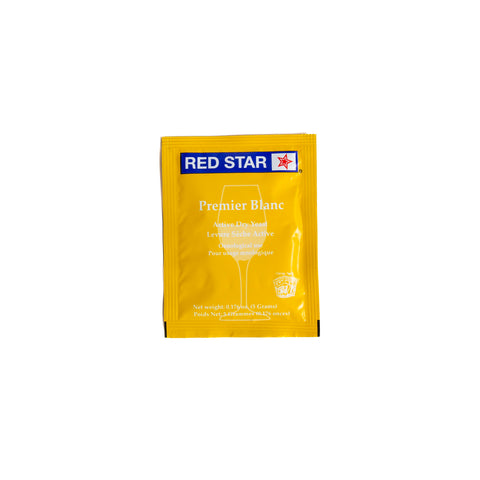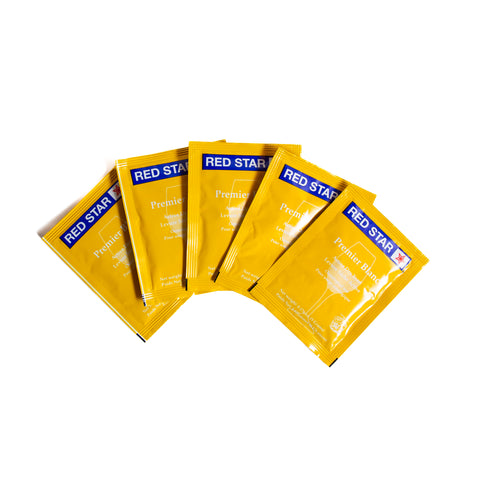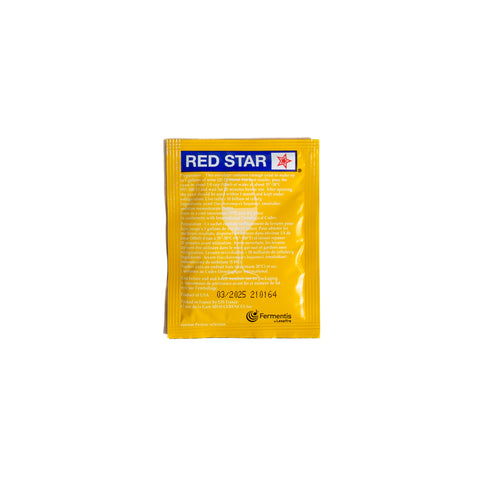 Red Star Premier Blanc Wine Yeast
Looking for extra yeast for making wine? Try Red Star Premier Blanc Yeast, an all purpose and vigorous strain, ideal for fermenting red and white wines. This strain of yeast is not intended for sparkling wines.
This yeast performs well in extreme fermentation conditions, like high brix must, and has a high alcohol tolerance of up to 18% ABV. Premier Blanc yeast is also helpful for treating stuck fermentations.
Ferment this strain within a wide range of temperatures from 50 to 86ºF!
This packet of active dry yeast ferments up to 5 gallons of wine. Red Star recommends rehydrating yeast before pitching.
How To Use Red Star Premier Blanc Yeast:
Rehydrate yeast in 50 mL of water at a temperature of 95-100ºF.

Wait 20 minutes before adding to wine must.
What Are The Brewers' Saying