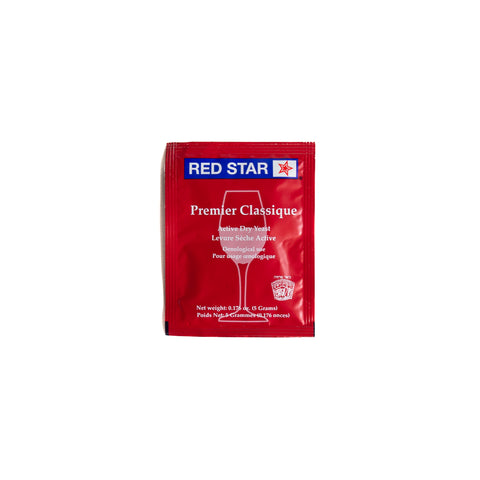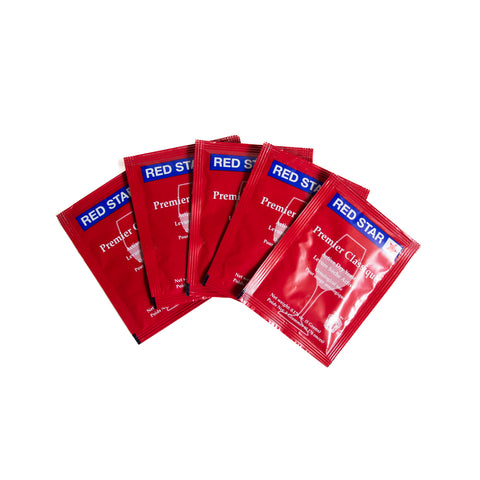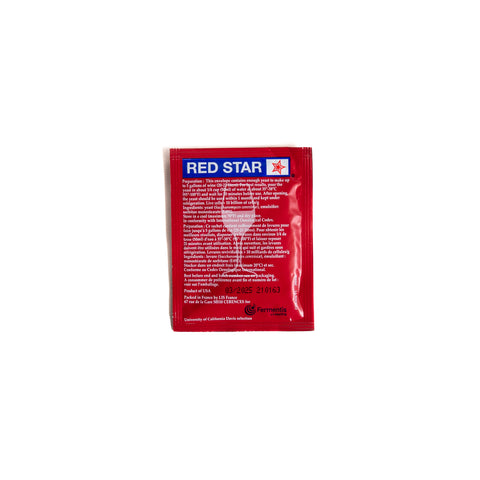 Red Star Premier Classique Wine Yeast
Looking for extra yeast for making wine? Use Red Star Premier Classique Yeast to ferment full bodied red wines, white wines or rose wines.
This yeast strain produces medium intensity aromas of fresh fruit and is an excellent voice for oak barrel fermentations or Bordeaux varietals.

Premier Classique yeast can ferment wines of up to 15% alcohol tolerance. Ferment at lower temperatures for higher alcohol production.
This packet of active dry yeast ferments up to 5 gallons of wine. Red Star recommends rehydrating yeast before pitching.
How To Use Red Star Premier Classique Yeast:
Rehydrate yeast in 50 mL of water at a temperature of 95-100ºF.

Wait 20 minutes before adding to wine must.

What Are The Brewers' Saying