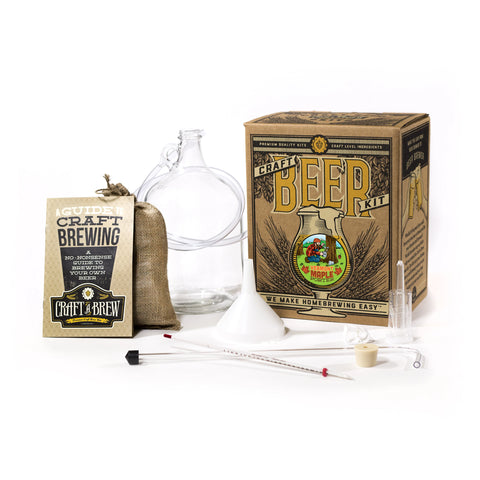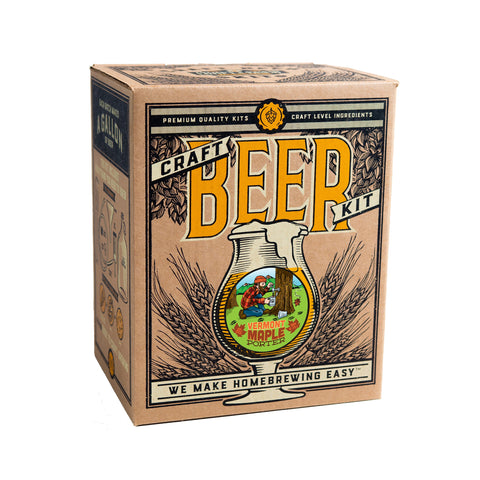 Vermont Maple Porter Beer Making Kit
Our NEW Vermont Maple Porter Beer Making Kit is dripping with rich flavor. The robust malt foundation fills your glass with caramel, chocolate and coffee notes. Northern Brewer hops add a woody hop character that make this brew taste like it was tapped directly from a towering Vermont maple tree.
This Vermont Maple Porter home beer brewing kit includes a bottle of real Vermont Maple Syrup! The added sugar from maple syrup does require an extra week of fermentation. But trust us, it's worth the wait!
Check out our
Homebrewing 101 blog post
for instructions and tips on how to use a beer kit.
Vermont Maple Porter Specs
What's Inside the Vermont Maple Porter Beer Making Kit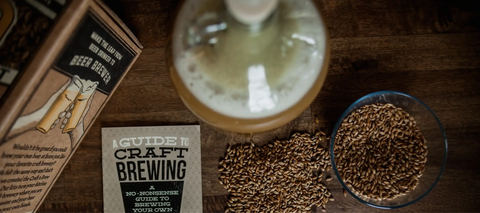 Brew Your Own Vermont Maple Porter

Our Guide To Craft Brewing
A step by step guide to brewing, fermenting & bottling your beer.
What Our Brewers' Are Saying