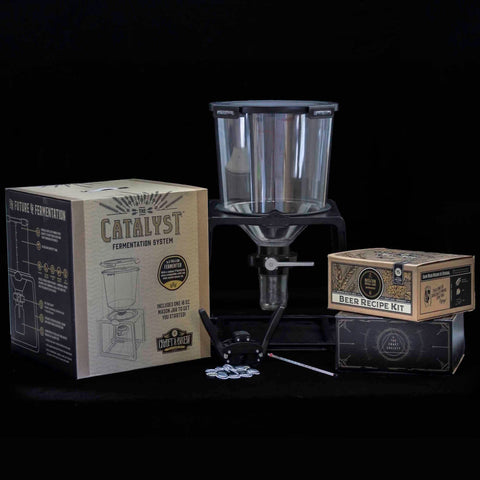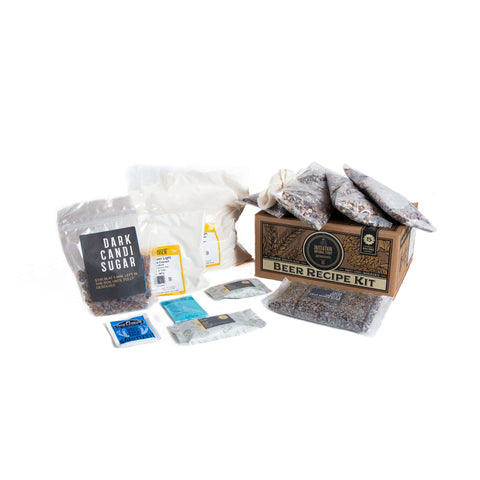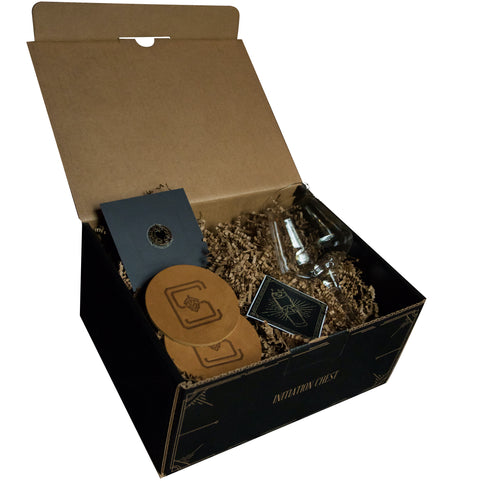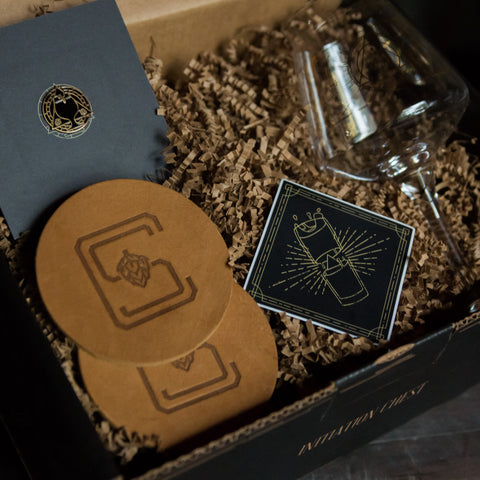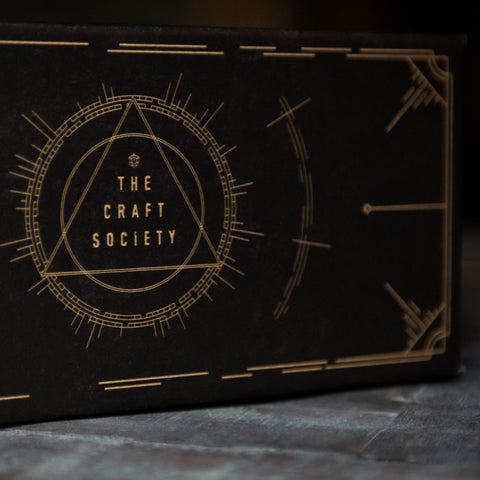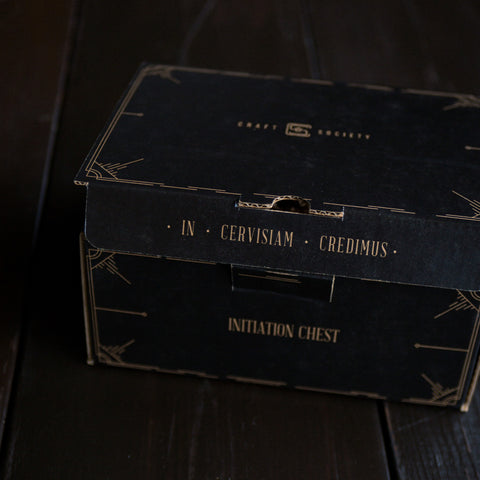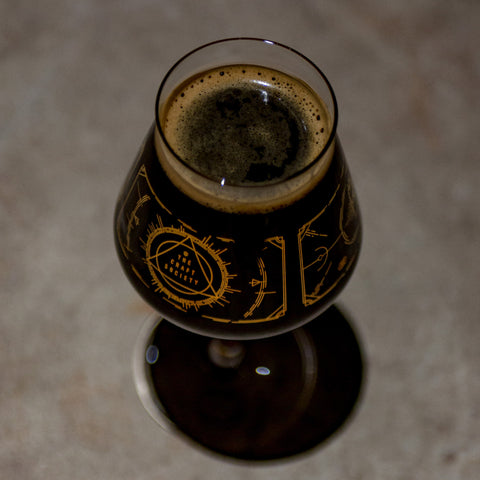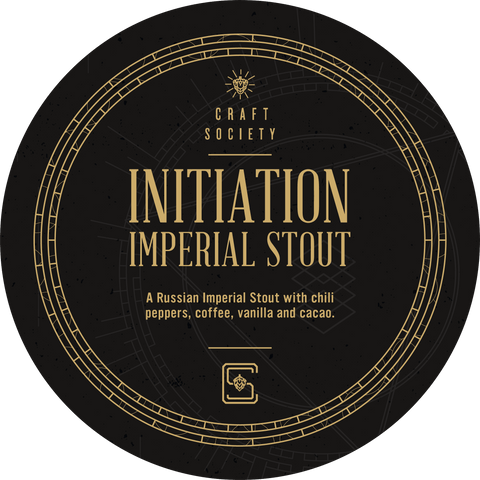 Craft Society Pioneer
Join the Craft Society as a Pioneer if you're new to brewing & need equipment. You'll receive ingredients to brew a 5 gallon batch of the Initiation Imperial Stout along with the Catalyst Fermentation System and our Guide to Brewing & Fermentation. Each month after, receive 5 gallon recipe kits.
Perfect for first-time brewers, this kit includes everything you'll need to create your first 5-gallon batch of craft beer at home.
Initiation Begins With Our Imperial Stout
Every new member receives ingredients (& equipment if needed) to brew the Initiation Imperial Stout. This formidable beer clocks in at 7.8 %. Each glass contains a murky menagerie of chile peppers, cacao nibs, coffee beans & vanilla.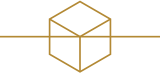 How It Works
Your first month's shipment is $270 & includes ingredients and equipment to brew 5 gallons of our Initiation Imperial Stout PLUS the Initiation Chest filled with exclusive glassware & accessories.
After your first month, each following month is just $50 & includes a super-secret, members-only 5 gallon recipe kit. Recipe kits include ingredients to brew 5 gallons of beer with the equipment from your first month's shipment. These never-before-seen recipes will never be seen again. Don't miss out, because each month's recipe is retired to make way for the next.
Membership also includes access to our digital community. In other words, you're invited to a private Facebook Group for members to share (& steal) homebrewing knowledge and tips.
** Our subscription's not available outside of the United States. **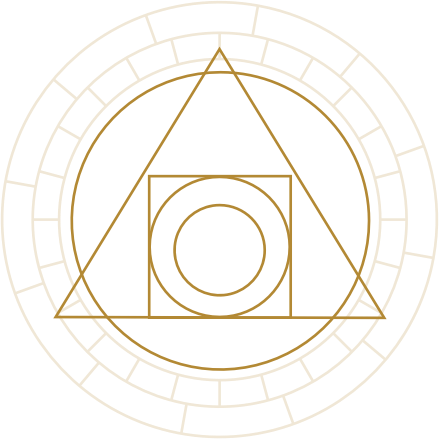 Your first shipment includes ingredients (& equipment if needed) to brew our Initiation Imperial Stout. You'll also receive a society-exclusive Teku glass, lapel pin, society sticker & leather coasters.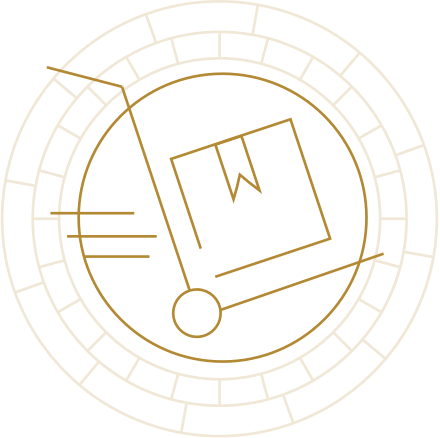 Each month after, receive a new super-secret homebrew Recipe Kit only available to members. Skip or cancel your subscription at any time.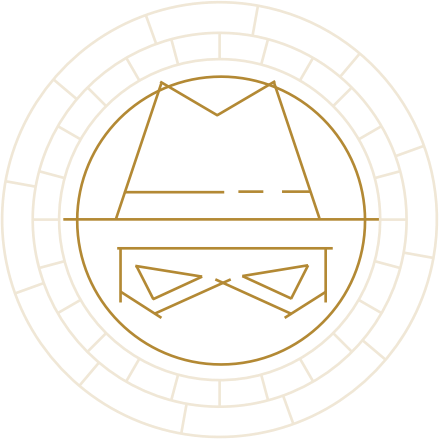 Reap the benefits of the Craft Society online community. Share (and steal) homebrewing tips & techniques, discuss recipes and more in our Craft Society Facebook faction.
What's Inside the Craft Society Pioneer
Capping Kit (Capper tool, 100 Caps)
Thermometer
Sanitizer Packet
Initiation Imperial Stout 5 Gallon Recipe Kit, including:
Dry Malt Extract base malts
Caramel 20L, Roasted Barley, Flaked Oats, Black Malt & Chocolate specialty grains

Summit & Cascade Hops
US-05 Dry Ale Yeast
Candi Sugar
Cacao, Vanilla, Coffee & Chile Peppers
The Initiation Chest, including:
Teku Glass
Enamel Pin
2 Leather Coasters
Sticker
Recipes Never Before Seen
Receive a new secret homebrew Recipe Kit each month. These member-exclusive recipes, devised by the Society founders, will provide you with the exotic ingredients and challenge you to try new techniques.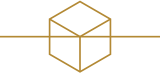 Managing Your Subscription
Pause, skip a month or cancel at ANY time. You can manage your subscription via a link that will be emailed to you upon joining. You can change your shipment frequency to receive recipes every month, every other month, once a quarter, etc. You can change your ship date if you will be out of town. You can downgrade to 1 gallon recipes at any time and upgrade to 5 gallon recipes at any time! If you have ANY questions, feel free to email us at support@craftabrew.com!
What Are The Brewers' Saying