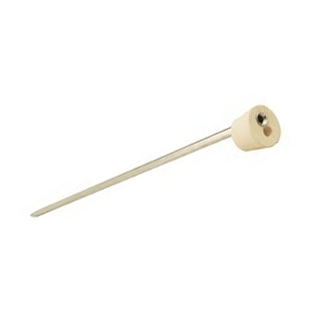 Thermowell Stopper (The Stasis)
This Thermowell and #6.5 Stopper is used with The Stasis glycol chiller. The Stopper features 2 holes, one for a thermowell dip tube and one for a blow-off tube or airlock. Place a temperature probe in the thermowell dip tube for accurate fermentation temperature readings.
*NOTE: This is a #6.5 rubber stopper, which is compatible with the Catalyst Fermentation System, 5 gallon glass carboys and most other fermenters. Check your fermenter to ensure a #6.5 bung i& a 15" long thermowell is compatible.

What Are The Brewers' Saying