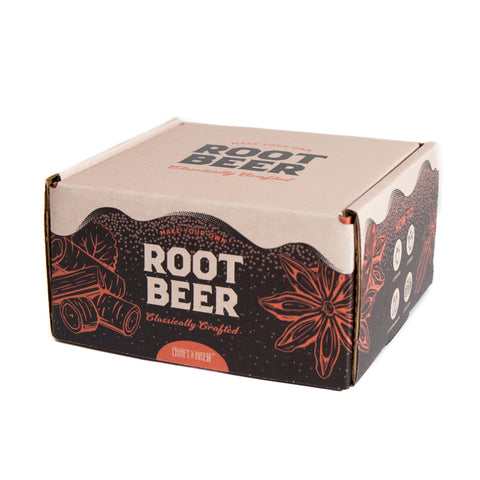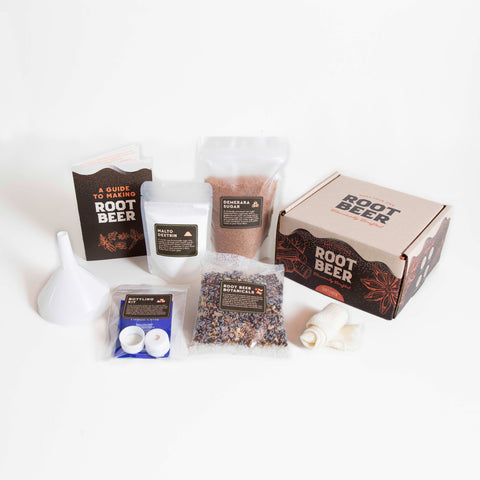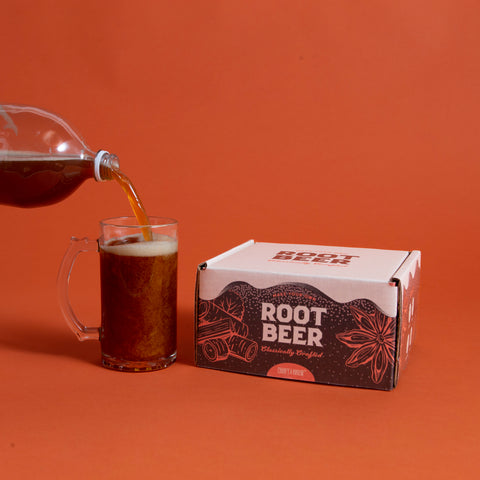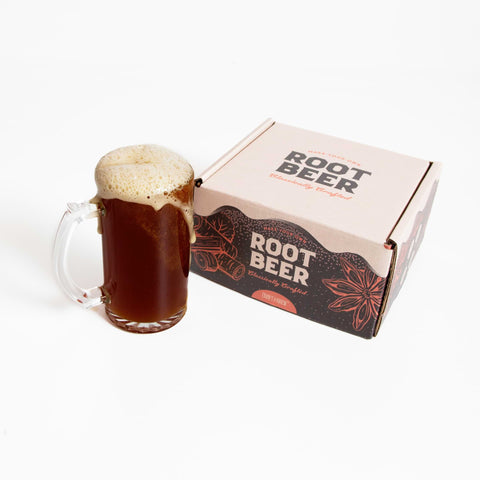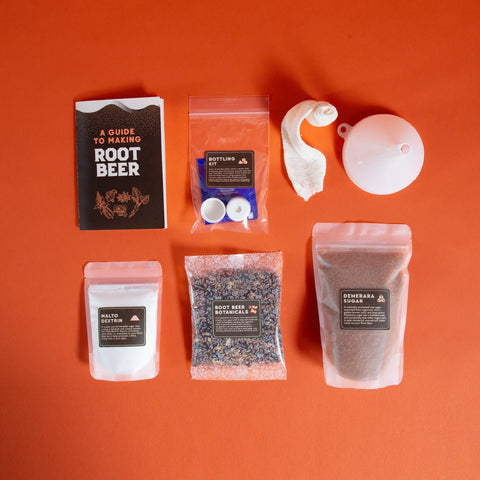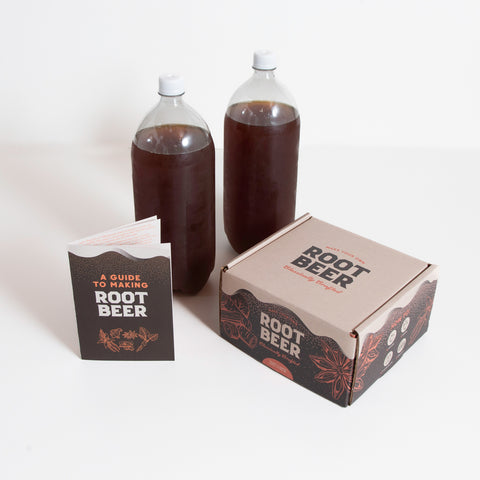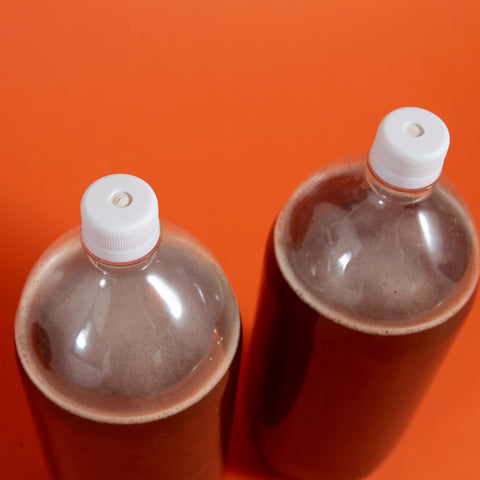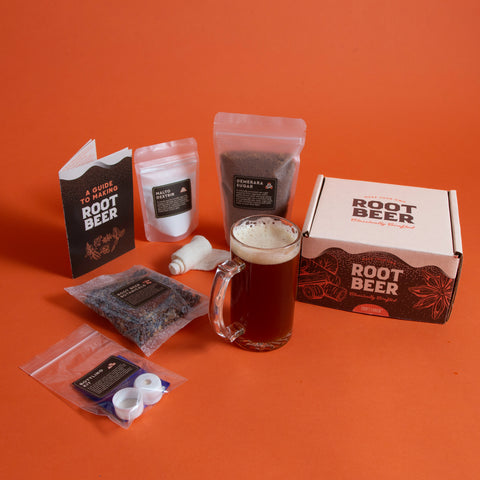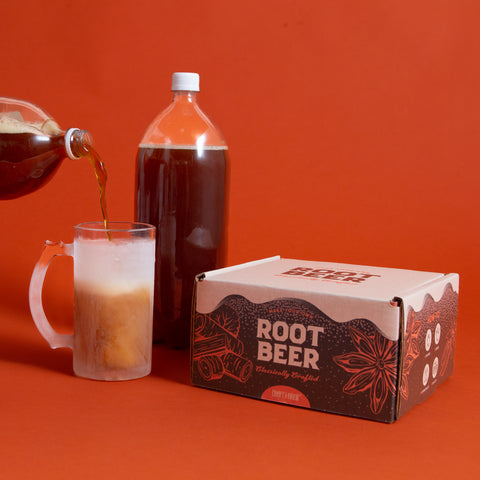 Root Beer Kit
Root Beer is a beverage rooted in American tradition. Our Root Beer Kit helps you craft four liters of frothy, old fashioned soda in a matter of hours. Home brew root beer and serve your delicious creation in a frosty mug or with a scoop of ice cream for the ultimate classic treat.
Our Root Beer Kit starts the process of home brewing root beer with a homemade syrup that is created using included spices, roots, berries & barks like Sarsaparilla, Birch Bark, Ginger Root & Juniper Berries. Demerara Sugar and Maltodextrin help sweeten and provide a full, creamy mouthfeel. This is they way Root Beer was meant to be enjoyed - full of natural flavor from traditional ingredients.
Naturally carbonate your Root Beer in 2L bottles using the included Bottling Kit. Or simply combine your homemade syrup with seltzer water for an instant treat. With our Root Beer Kit you can choose your own adventure and customize your small batch soda.
This non-alcoholic Root Beer Brewing Kit is fun for the whole family and creates ready to drink homemade root beer in a matter of hours. Naturally caffeine free!

What's Inside the Root Beer Kit
Our Root Beer Brewing Kit comes with most of the supplies you will need to start making delicious root beer at home:
Root Beer Botanicals & Straining Bag
Demerara Sugar
Maltodextrin
Funnel
Bottling Kit, includes yeast & 2 specialty caps
Guide to Making Root Beer
Make Your Own Root Beer
With tools included in this Root Beer Making Kit, you can naturally carbonate your creation with yeast. You can also serve your syrup with seltzer water for an instant glass of root beer. A Make Your Own Root Beer Kit is a great activity for the entire family and produces a non-alcoholic beverage.
Easy Process, Delicious Benefits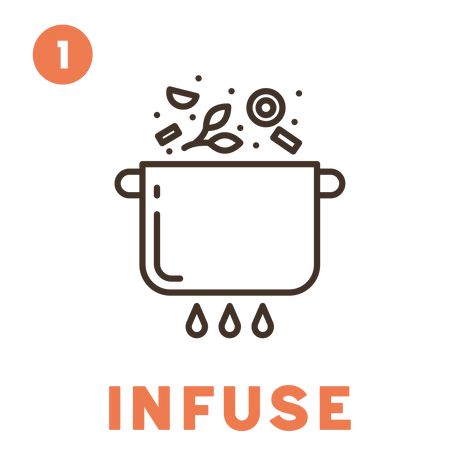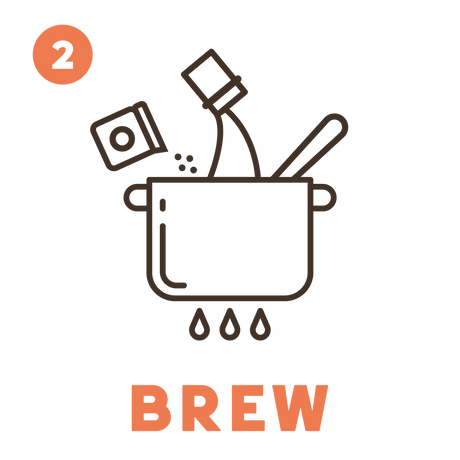 Our Guide to Making Root Beer
Simple instructions for brewing natural root beer the old fashioned way.
What Are The Brewers' Saying