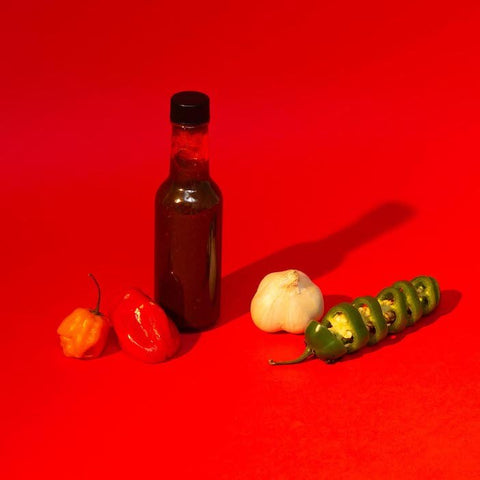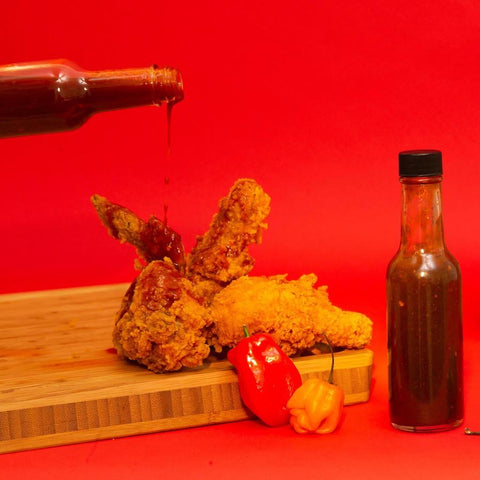 Hot Sauce Recipe Kit
Do you already own our Hot Sauce Kit and want to make another batch? Our Hot Sauce Recipe Kit includes the ingredients to handcraft your own hot sauce. This refill includes all the ingredients you need without the equipment. Every Hot Sauce Recipe Kit comes with 2 hot sauce ingredient blends: Mild Citrus and Hot & Smokey. This Hot Sauce Recipe Kit yields 4 bottles, 2 of each blend.
The Mild Citrus hot sauce blend features New Mexico chiles, jalapeño, cilantro & coriander.
The Hot & Smokey hot sauce uses New Mexico red peppers, habanero, garlic & onion.
What's Inside the Hot Sauce Recipe Kit
Our Guide to Making Hot Sauce
Includes recipes for making Mild Citrus Hot Sauce and Hot & Smoky Hot Sauce.
Need The Equipment?
If you're new to homemade hot sauce try our complete Hot Sauce Kit. This DIY Hot Sauce Kit includes 4 bottles with caps, a funnel, instructions & ingredient blends to make 2 unique sauces.
What Are The Brewers' Saying